5 Non-Diamond Engagement Rings
The saying goes 'diamonds are a girl's best friend' and yes it is true that they are undeniably beautiful. They are also what most girls dream of receiving when the time arrives that their one and only pops the question but a diamond engagement ring is not necessarily for all. In fact non-diamond engagement rings in recent years have become increasingly popular.
When high profile celebrities opt for coloured gemstones rings it is not long before we see these choices influencing the general public. The result is more and more women looking for their own unique colourful ring. Whether including small diamonds to enhance your centre stone or not, the design choices are endless. The other wonderful thing about non-diamond engagement rings is that they tend to be a little lighter on the wallet. Sapphire engagement rings, the most popular coloured gemstone and also the most ideal as an alternative to a diamond, will generally come at a fraction of the cost depending on the type.
When choosing a non-diamond engagement ring there are a few things to consider. It is important to consider the longevity of your ring, it is of course meant to be worn every day for the rest of your life. That's why, as mentioned above, Sapphires are a fantastic alternative to a diamond. They are the second hardest gem to a diamond and will stand the test of time. Other gems can be brittle or prone to scratches, just check with your jeweller if you have a particular stone in mind and they will be able to advise you of its suitability.
The most popular choice of engagement ring without a diamond as a centre stone is the Royal Blue Sapphire these will often feature accent diamonds. Following the blue Sapphire rings, we are seeing the popularity of yellow, pink and black Sapphires on the rise. And then there are always those who can't say no to an Emerald or Ruby. Here are 5 of our favourite engagement rings with alternatives to a diamond as the centre stone:
The 'Joy'
'Calais' featuring a Topaz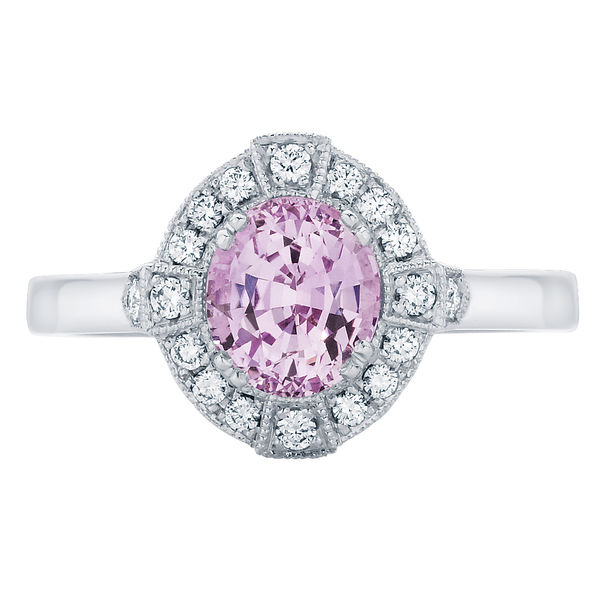 'Belle' featuring a Pink Sapphire
'Evening Light' featuring a Hessonite Garnet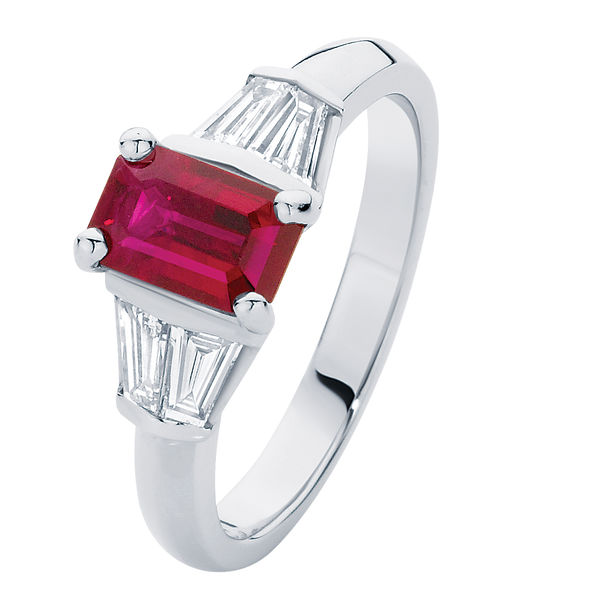 'Affection' featuring an emerald cut Ruby
Related Posts