5 Split Shank Engagement Rings
One of the most beautiful styles of engagement rings that also lends itself perfectly to a touch more sparkle is the split shank engagement ring.
Split shank engagement rings are when the band splits close to the beginning of the shoulders, creating two open spaces, delicately framing the centre stone.
A split shank design is suited to many styles from contemporary, modern designs to delicate, vintage designs. Let's have a look at some of the most beautiful ways to incorporate a split shank into your engagement ring.
The Lotus
A modern take on the solitaire, the Lotus features a semi bezel set round brilliant diamond featuring a sleek split shank.
The Princess
A perfect fit for a Princess, this beautiful split shank design features diamond set shoulders to accentuate the claw set Princess cut diamond.
The Neptune
This artfully sculpted ring features a perfectly balanced, diamond set split shank leading to crossover claws setting the impressive 2ct diamond.
The Morning Star IV
This delicate, pretty engagement ring features a 6 claw set round brilliant diamond complemented by pink diamonds set perfectly into a lovely v-shaped split shank.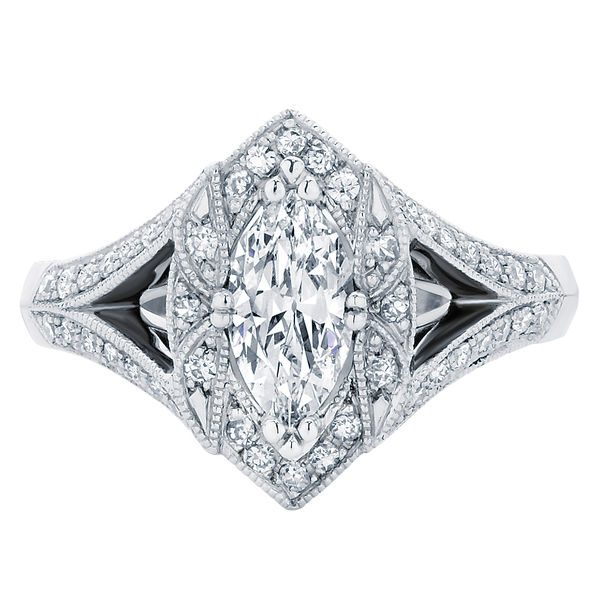 The Aura
An exquisite, vintage style design the Aura features a stunning marquise diamond set long ways so that the beautiful diamond set split shank sweeps up and meets at the pointed end.
Related Posts