Beautiful Aquamarine Jewellery for March Babies
Aquamarine is the birthstone of March, it belongs to the Beryl family, the same group that includes Emerald and Morganite. Named after the colours of the oceans, "water of the sea" the Aquamarine comes in a range of shades from the beautiful and most popular pale blue to stunning greenish blues.
Aquamarines are mined in many placed around the world, but particularly in Brazil. They have excellent clarity and are more durable than their counterparts, the blue topaz. While they do require a little extra care than a diamond, they can still be a lovely choice as a centre stone for an engagement ring. Or you could follow the lead of Justin Timberlake, who chose to include two small Aquamarines in March baby and now wife, Jessica Biel.
The hardness of an Aquamarine on the Moh's hardness scale is 7.5-8. We recommend taking great care when including them in jewellery where they may be prone to knocks and abrasions. Some of our favourite pieces of Aquamarine jewellery are beautiful earrings, pendants or when they are set into rose gold, an absolutely exquisite combination.
To celebrate this stunning gem, here are six beautiful designs featuring this irresistible jewel: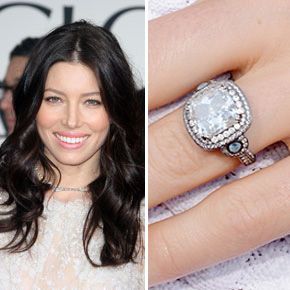 Jessica Biel's exquisite engagement ring featuring two round Aquamarines set either side of the centre stone.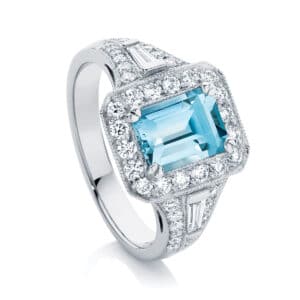 A stunning custom made engagement ring by Larsen Jewellery featuring an emerald cut Aquamarine.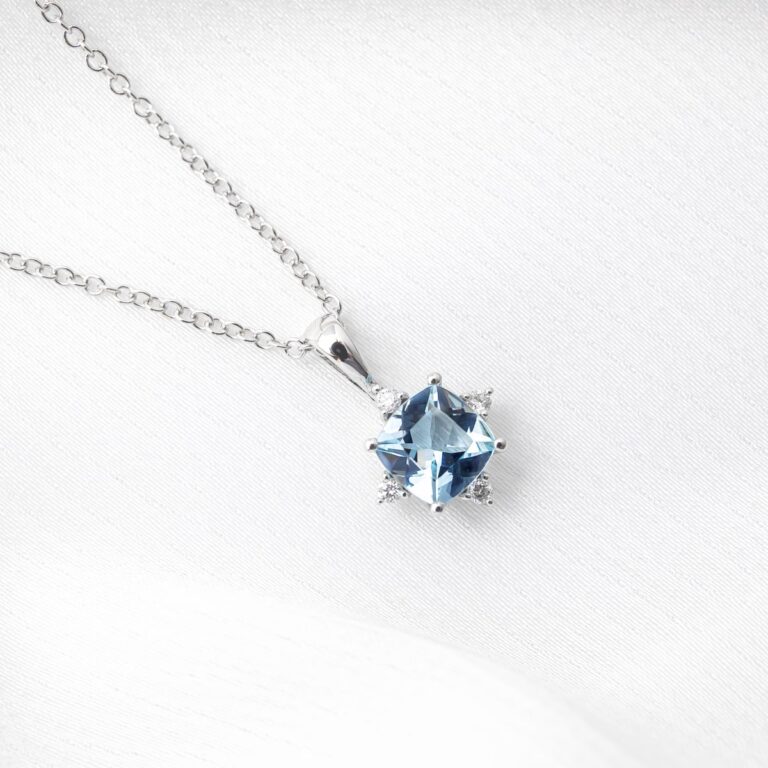 Larsen Jewellery's diamond and Aquamarine pendant.
Many members of Royalty have been photographed wearing some of the most breathtaking Aquamarine jewellery, from Princess Diana to Princess Sophia and of course the Queen.
Aquamarine jewellery has featured on many red carpets, but this pair of Aquamarine earrings worn by Karlie Kloss would have to be one of the most stunning pieces.
Related Posts