Celebrities with Art Deco Inspired Rings
The Art deco era of design, prevalent during the 1920s and the 1930s, has proven to be a continued source of inspiration in all areas of design. Jewellery is no exception either, in fact, the period of Art Deco is one of the most popular references when recreating a vintage inspired piece. Art Deco pieces are loved for the use of shapes, geometric patterns, symmetry, colours and curves. Designs can vary greatly but one thing that is consistent is the distinguishable use of patterns, colour and motifs that give these designs their strength.
When you do a quick search of Art Deco rings or jewellery, it is obvious why so many fall in love with this style. Although from a time once passed, it holds a timeless quality that you know will stand the test of time.
Celebrities have also contributed greatly to the rise in popularity of Art Deco style engagement rings. It seems that each year we see more of Hollywood's most beautiful women wearing Art Deco inspired engagement rings. Some are authentic vintage pieces and others are stunning custom made Art Deco inspired pieces.
Here is our selection of celebrities who we think have some of the most exquisite Art Deco engagement rings: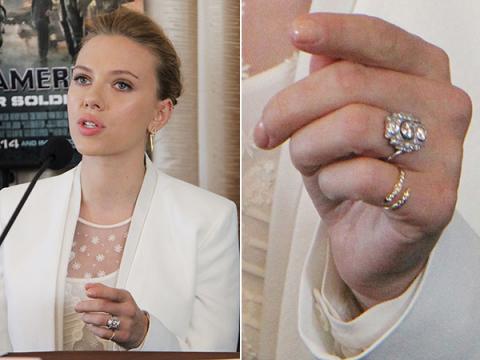 Scarlett Johannson's recent engagement ring is one of the most exquisitely unique Art Deco rings, resulting in women across the globe inspired to recreate their own.
Jessica Biel's engagement is simply stunning and features some of the most divine Art Deco inspired touches, from the patterns to the symmetry.
It goes without saying that Mary-Kate Olsen's engagement ring is one of the standouts and is still one of our very favourite rings in Hollywood.
We expected nothing less than stylish and sophisticated when Nicole Richie played part in designing her engagement ring and that is exactly what she delivered, a stunning Art Deco inspired engagement ring.
One of the most recent famous engagements is that of Pippa Middleton. She received a stunning Art Deco inspired ring, so beautiful we suspect it will still a trend that may even out do her sister's ring!
Related Posts