Engagement Rings That Give Back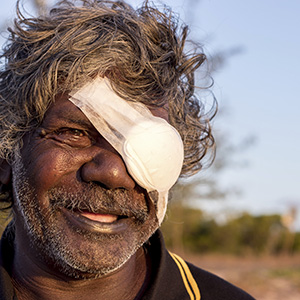 An engagement ring is one of the most sentimental purchases one will make in their lifetime. It is a luxury item which, for many of us, will be the most expensive piece of jewellery we ever purchase. When you pause to think about the price of an engagement ring, we can not deny that even the most affordable fine jewellery is a luxury that not all can afford.
This is just one reason why we strive to constantly be mindful of our fortunate position at Larsen Jewellery. With this awareness, we actively turn each purchase and engagement ring into something even more special, a treasured item that gives something to the less fortunate people in this world.
Right from the concept stage to the launch of Larsen Jewellery in 2006, one of the main goals was to build a family owned business with strong values at its core. To create initiatives that would achieve positive impact and shape an environment that every staff member can be proud to be part of.
After 10 years of hard work establishing a strong reputation and a great team, Larsen Jewellery has now put in place sustainable initiatives that we can continue to build on. From 2015 we proudly set out on this next step of our journey, committing to donating a minimum of 10% of our profits to registered charitable causes.
Evolving from this is our most successful initiative to date, donating custom-made pieces to charity auctions and raffles. Carefully aligning ourselves with reputable charities, such as the Fred Hollows Foundation and the Cambodian Children's Foundation, we are able to help them raise even more money by donating one-of-kind pieces that are sold at auction. These pieces often sell for more than the retail price which allows these charities to help even more people.
One of the most rewarding parts of our job is bringing together our teams in both Sydney and Melbourne to create these special pieces that showcase their expertise. Working with only the finest materials and maintaining our very high standards, we have created some unique and beautiful pieces. Here are a few of our prized pieces to date:
The 'Eye' for the Fred Hollows Foundation
Cambodian Children's Foundation
Fred Hollows Foundation L.A Charity Event
Related Posts