Engagement Rings with Perfect Symmetry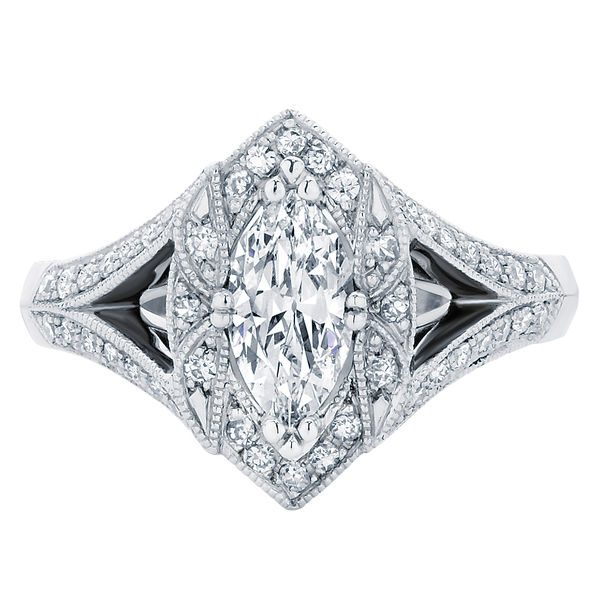 Symmetry is, without doubt, one of the key design elements, it plays an important part in the design process of an engagement ring. Not only does the symmetry of each individual diamond impact the quality but also the overall design of a ring. Striking the perfect balance can be the difference between a precise, refined engagement ring and a design that appears to have missed the mark on execution.
When we draw on the past for inspiration, it is evident that symmetry has played a part in engagement ring designs for many years. This is perhaps most obvious in designs born during the Art Deco period.
If you love clean lines and uniform design, then we are sure you will find yourself drawn towards engagement rings with perfect symmetry. If you appreciate quality and sound design, you will understand that even simplistic designs that display elegant symmetry can be some of the most challenging to execute. These designs are the most unforgiving, there is nowhere to hide any discrepancies. It takes very skilled hands and a keen eye to create an engagement ring with perfect symmetry.
In recent years, we have seen some incredible designs that hold impressive symmetry, one that stands out is the custom-made engagement ring given to Angelina Jolie by Brad Pitt. Brad Pitt had a clear vision, to create a ring that was streamlined and architectural in style featuring a stunning emerald cut diamond which was custom cut to fit Angelina's hand perfectly. This diamond was then flanked by perfectly symmetrical baguette cut diamonds graduating either side of the centre stone.
At Larsen Jewellery we employ only the very best jewellers who love the challenge of custom making sophisticated and intelligently designed engagement rings. Paying close attention to every little detail is what we pride ourselves in. Let's take a look at some of our favourite engagement rings where symmetry has been at the heart of the piece: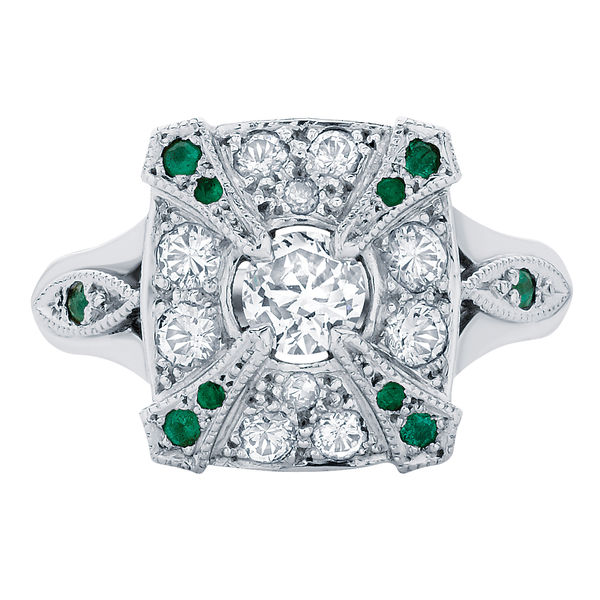 The 'Renaissance'
The 'Affection'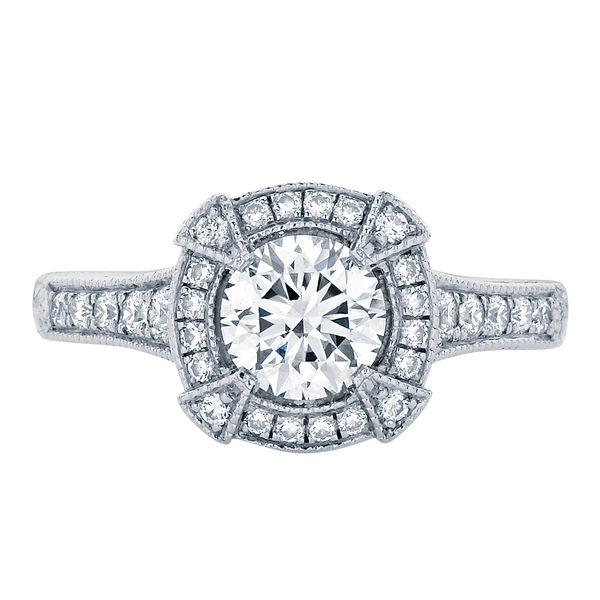 The 'Atlantis'
The 'Serentiy – Emerald'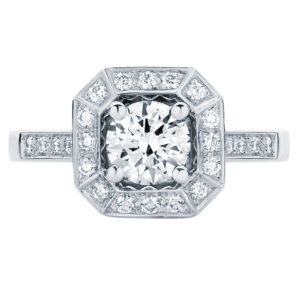 The 'Tesoro'
Related Posts