Engagement Rings Without A Traditional Centre Stone
There is a popular trend emerging to consider non-traditional engagement rings to wear as your engagement ring. Most typical engagement rings consist of one big central diamond, either sitting proudly on its own or accentuated by smaller diamonds. This is a timeless and undeniably beautiful design but it can also come with a costly price tag, especially if you are after an impressive diamond to guarantee you lots of sparkle.
Non-Traditional Engagement Rings
Not all us of like to follow trends. If you want to go against the grain, whilst also sticking to a budget, we suggest ditching the big diamond and creating a show-stopping
engagement ring
using a selection of smaller diamonds.
Combining smaller diamonds is a great way to get that extra sparkle you are after. A cluster of smaller diamonds can create the illusion of a larger diamond and will be sure to grab attention. Not only will your ring dazzle but it will also be a unique creation on its own.
Designing a ring using a group of smaller diamonds allows for endless creative options. You can combine different-shaped diamonds, mix white diamonds with coloured diamonds or gemstones, or group a lovely cluster of smaller round diamonds to create the illusion of one large round brilliant cut diamond. If you are creative then this option could be heaven for you. Start by looking at other designs, patterns in nature or geometric patterns and forms and start drawing away. One style that lends itself perfectly to this type of engagement ring is the Art Deco movement. Art Deco designs are characterized by geometric and/or symmetrical patterns with hints of colour. Draw upon this wealth of inspiration and you simply can't go wrong.
Diamond Alternatives
When most people imagine an engagement ring, it featured a diamond or diamonds in some way, shape or form. Choosing to feature a coloured stone and forgoing the idea of using diamonds all together is a great way to ensure your engagement ring is one of a kind.
Ring Styles That Are Not Typical Engagement Rings
Signet Rings
Celtic Love Knot Rings
Claddagh Rings
Rope (Twisted Wire) Rings
Coloured Stone Solitaire Rings
Pave Set Bands
Russian Wedding Rings
If you prefer to leave the design to a professional then pay a visit to your jeweller. Jewellers love when the opportunity comes along to create something new and interesting. Ask your jeweller to show you different design options; if you love coloured gemstones ask to see a selection of different stones, or, for something unique, ask to see
alternative diamond shapes
. There are many lesser-known diamond cuts, such as carre, trapezoid and tapered baguettes that look fantastic in these types of rings.
To get your creative juices flowing here are a few styles to help inspire you: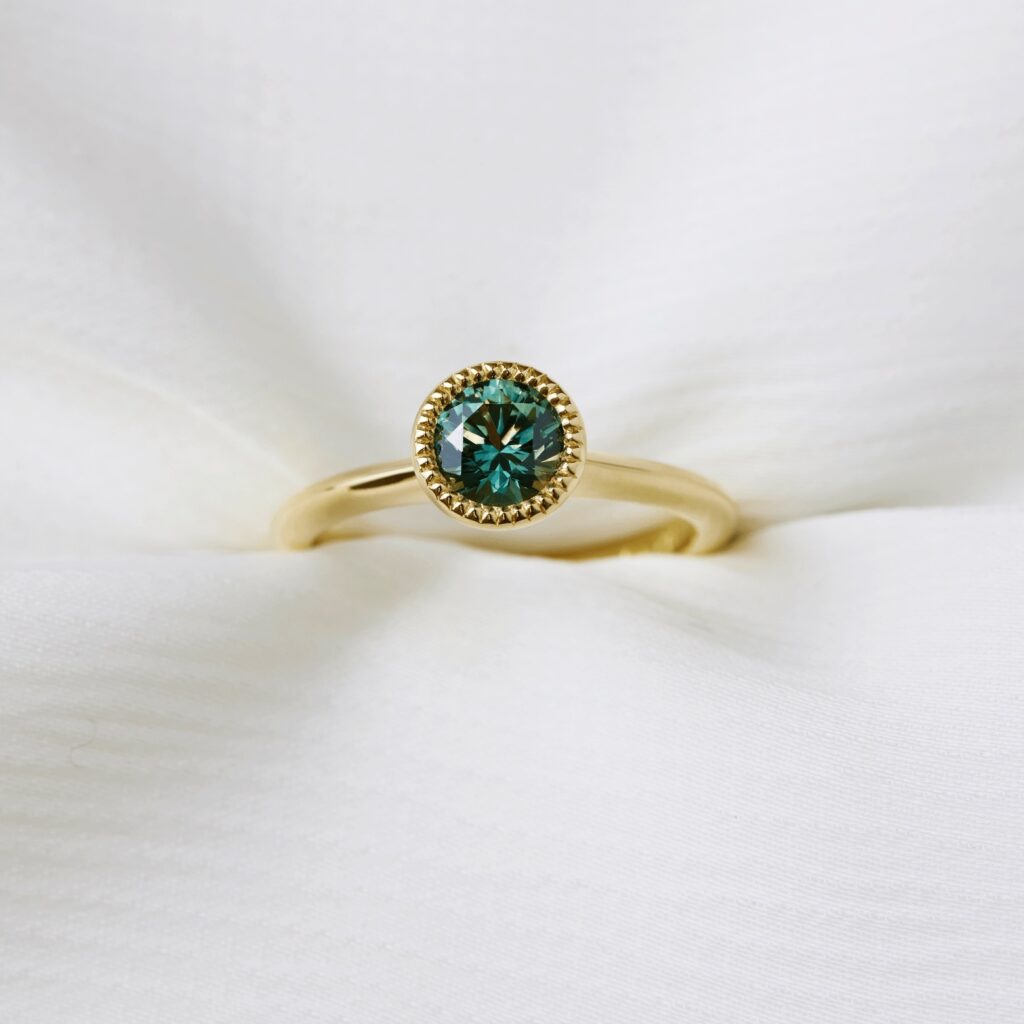 Related Posts