Larsen Jewellery – Proud to Be Carbon Neutral
We have some wonderful news and we're very excited to tell you all about it. Larsen Jewellery is now officially carbon neutral! We are proud to be a leader in the jewellery industry by offsetting 100% of our carbon emissions, not only in our studios and office but also for all the raw materials we use including the gemstones and metals.
We have always made a conscious decision to make the environmentally-friendly choice wherever possible so this is something we have been working towards for a long time. We believe very strongly that every business and every individual can make a difference. After all, we are in the business of creating treasures that will be handed down to the next generation, it seems only natural to ensure this has not come at a cost to the environment.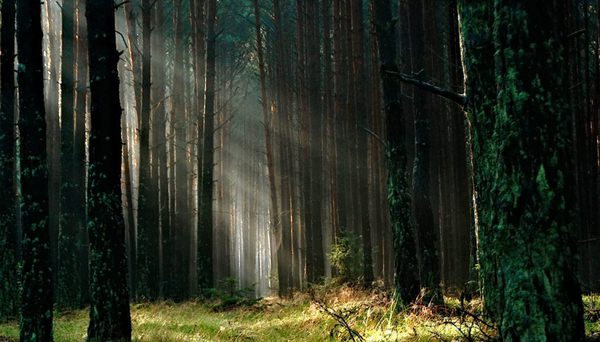 What does carbon neutral mean?
It means that you not only get the same high-quality jewellery we are known for, but you can be confident that your jewellery purchase has had zero impact on global warming.
This year we engaged an organisation called the Carbon Reduction Institute to conduct an audit of our carbon footprint. Some businesses choose to assess and offset their operational impact, but we elected to take it a step further and included the carbon impact of all the production and raw materials, our whole footprint including metals and gemstones. There is a strict auditing process, we will be reassessed every year and have committed to purchasing carbon credits to offset our unavoidable emissions.
Where do the credits go?
Carbon credits are generated from a wide variety of projects around the world that reduce CO2 in various ways. Most of the greenhouse gas offset projects involve; renewable energy generation, energy efficiency or forestry and revegetation. The projects are carefully monitored and assessed by organisations such as Gold Standard (goldstandard.org), which was established by the World Wildlife Fund. An important criteria, when these projects are assessed by Gold Standard, is that they need to be incremental to what would have taken place in the absence of the funding from the sale of carbon credits. Basically, if a project would have happened anyway, it would not qualify for funding via carbon credits. Having an organisation like the WWF behind the auditing of these projects gives confidence that things are done properly and that the environment is the true winner.
We have chosen a mix of projects to support including solar and wind power projects in Asia, biomass projects in India and cookstove projects in Africa. With most of the projects offered there have been some great social benefits as well. For instance, by replacing traditional cookstoves with fuel-efficient stoves in Africa, the project reduces greenhouse gas emissions, relieves pressure on local forests and assists in reducing the incidence of chronic respiratory disease, improving livelihoods in poorer communities. This is something we are really delighted to be involved with, not only helping the environment but also communities, it's a great outcome we are proud to be part of.
What does it mean for me?
Well, whether it's time for an engagement ring or if your wedding is around the corner, you too can help make a difference. By having a stunning piece from Larsen Jewellery, you can feel comfortable with the knowledge your beautiful custom-made ring is 100% carbon neutral and has done its bit to help save the planet!
Call for an obligation-free appointment with the friendly staff at Larsen Jewellery where they can guide you through a stunning array of responsibly sourced gemstones and help create a beautiful piece that you will feel proud to wear on your hand!
What does it mean to you to know your jeweller is 100% carbon neutral?

Related Posts