A Guide to Peach Sapphire Engagement Rings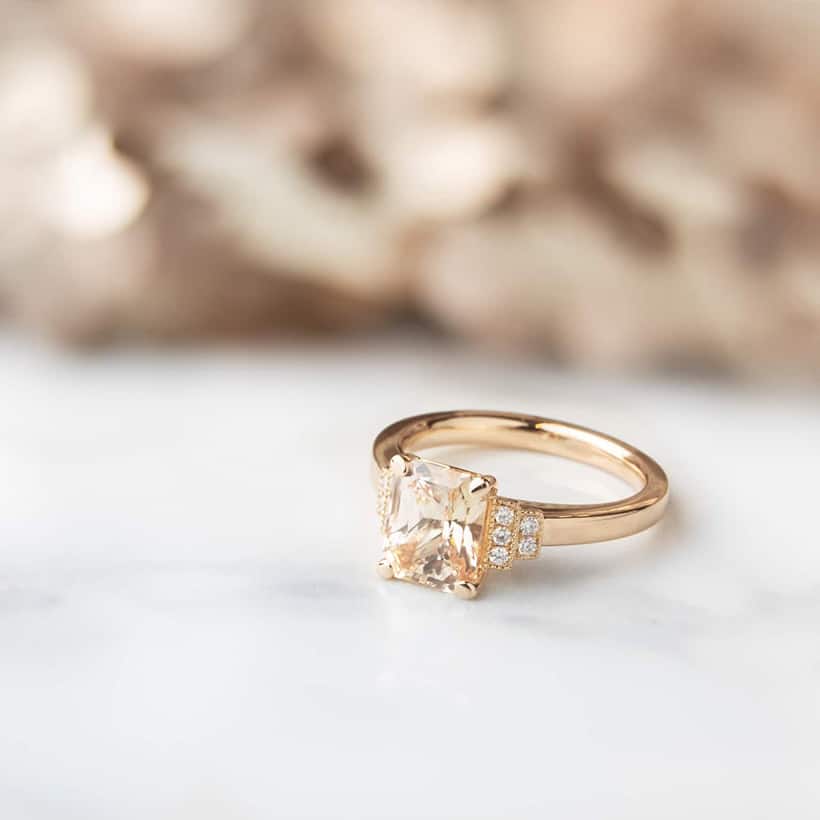 Sapphires are all the rage at the moment; in particular the stunning Ceylon Blue and Australian Teal Sapphires. With celebrities setting trends worldwide with exquisite Sapphire rings, they are continuing to steadily grow in popularity.
Whilst Blue Sapphires are a wonderful choice, there are many other coloured Sapphires that are equally as exquisite. One of the rarest types of Sapphires is the Peach variety.
What is a Padparadscha Peach Sapphire?
Padparadscha Sapphires, are on the top of the list and are considered to be among the most sought after and valuable fancy Sapphires. Sometimes described as a beautiful mix of orange, pink, peach tones, like a sunset. Derived from the Sanskrit word "padma raga" meaning lotus colour. Padparadscha sapphires are truly beautiful uniquely coloured gemstones, originally found in Sri Lanka with only a couple of other deposits found in Vietnam and East Africa which makes them very rare and highly desirable. So desirable in fact, the queen's granddaughter Princess Eugenie, recently received a stunning padparadscha sapphire and diamond engagement ring!
Peach Sapphires are a lighter version of the Padparadscha. Also rising in popularity are the pink-peach 'Champagne' Sapphires. The hardness and durability that Peach Sapphires have make them a great alternative to Morganite which looks spectacular in vintage design engagement rings.
Are Peach Sapphires a Good Choice for Engagement Rings?
Peach Sapphires are a delicate and exquisite choice, with their warm tones, they look stunning set into rose gold and complemented by white diamonds. They are also a wonderful alternative to coloured diamond engagement rings– especially if you don't like the hefty price tag of a Pink Diamond. Peach sapphires shine as the centrepiece of an engagement ring, wedding ring and eternity ring set that you'll never stop admiring! For more inspiration check out more eye-catching pieces in our gallery.
When looking for a Peach Sapphire for a custom made engagement ring it is a good idea to allow sufficient time to find the perfect stone that is right for you. Unlike the popular Ceylon and Australian Blue Sapphires, the unique colours of Peach Sapphires are a little harder to find. It may take longer to find the perfect shade and cut that you are after but it will be worth it. It is highly recommended to view a gemstone in person before purchasing it as the true colour and nature of a stone will only be revealed when viewing the stone with the naked eye. The clarity or how "clean" a peach coloured Sapphire is also important. The lightness of this particular Sapphire means that any inclusions and cloudiness will be easily revealed.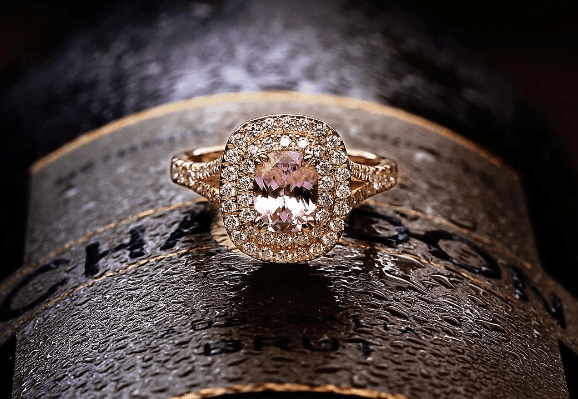 What Skin Tones Suits Peach Sapphire Engagement Rings?
One of the beautiful things about Peach Sapphires is that they look exquisite against all skin types. The beautiful peach tone complements both pale and olive skin tones.
Sapphire is the birthstone of those born in September, it has been said for centuries, sapphire has been seen as a symbol of the heavens, a promoter of good health and it is believed to brings gifts of fulfilment, joy, prosperity, inner peace and beauty.
Peach Sapphires are a beautiful choice and worth the time spent finding the perfect stone for you. When looking for gemstones it is a good idea to consider viewing slightly different shades of colour as well as shapes, peach sapphires are truly individual and unique. No two peach sapphires are the same. What might not sound like the perfect colour on paper might just be the stone you fall in love with in real life!
Where Do Peach Sapphires Come From?
At Larsen Jewellery we source all our gems from all around the world and through reputable suppliers, if known, we will always disclose the origin and any type of treatment that may have incurred so you can be 100% confident with your choice of sapphire.
As we have seen, there is a huge choice when it comes to Sapphires. With a rainbow of colours and excellent durability, it makes for a perfect choice if you would like to add some colour to your next piece of jewellery and an excellent choice for your engagement ring.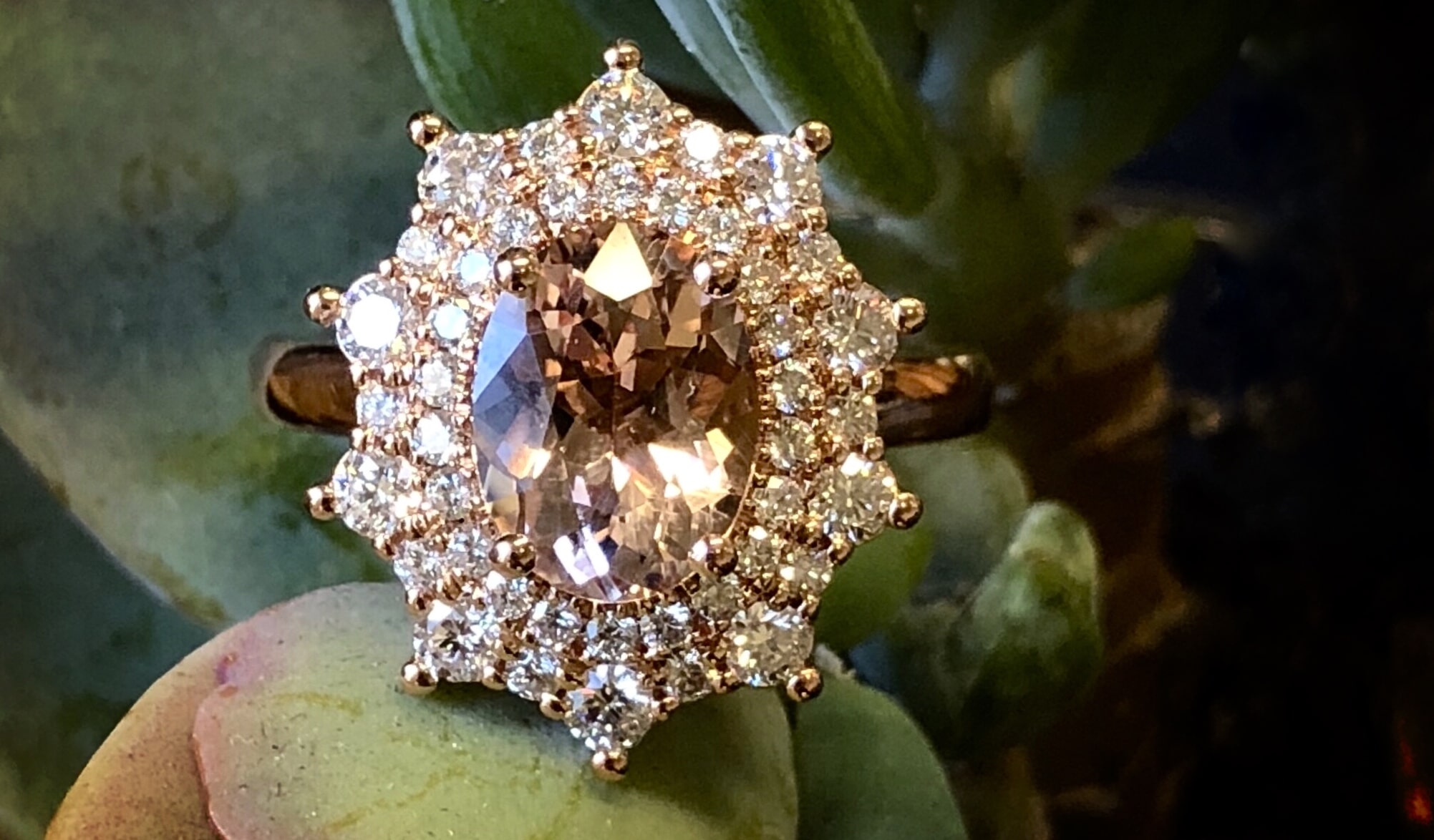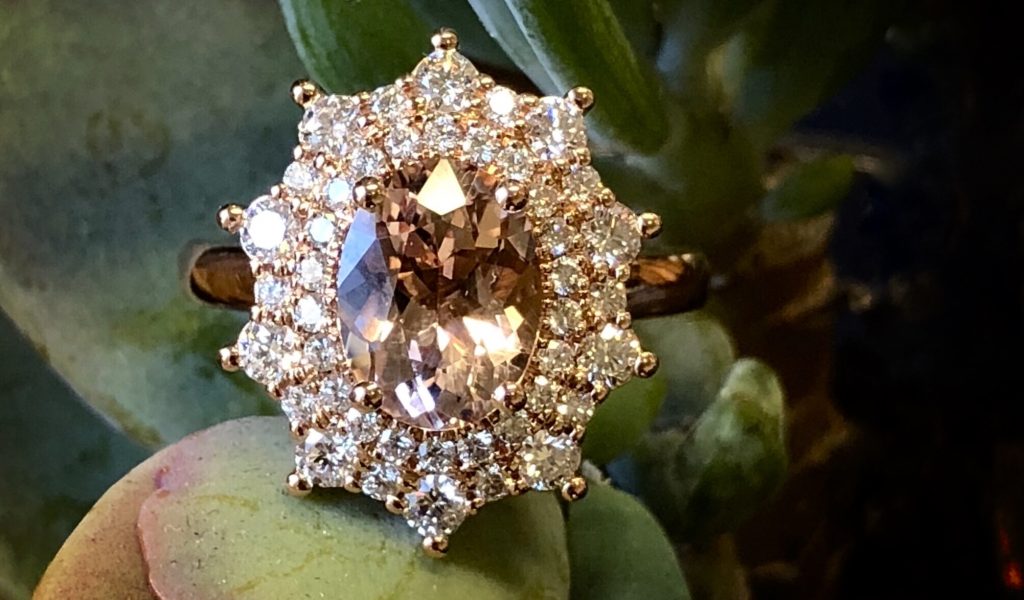 The friendly staff at Larsen Jewellery can guide you through a selection of beautiful sapphires answering any questions along the way before custom making your choice into a truly unique, stunning piece of jewellery that you won't be able to stop admiring!
Our best advice when it comes to picking the perfect sapphire- when you see them and you find your perfect colour and shape, one will stand out, if you like it don't let it go as you may never find another one like it!
Related Posts