What to Consider Before Purchasing a Sapphire Engagement Ring
Sapphire engagement rings continue to rise in popularity thanks to the spotlight shining on them with
celebrities
 frequently adorned with this beautiful gem. The most significant ring to have had a big impact on this trend is none other than Princess Diana's ring that is now worn by Princess Kate. With Kate's impeccable style setting trends again and again, it is no surprise then that Sapphire engagement rings are such a popular choice.
The purchase of any fine purchase usually requires a bit of preparation. So what do you need to consider before purchasing a Sapphire engagement ring?
Out of all of the coloured gemstones, Sapphires are the most ideal for an engagement ring. With a rating of 9 on the Mohs hardness scale they come second only to a diamond. Their durability will stand the test of time and withstand all some knocks, bumps and scratches, unlike other gemstones.
The
4c's
is the most important factor when it comes to determining a diamond's quality, this grading system still applies when choosing a Sapphire for your engagement ring. Sapphires are all about the colour so it is important to make sure the colour is evenly saturated and that there are no visible inclusions. When people think of Sapphires the first that comes to mind are blue Sapphires, the most desirable being the 'cornflower' blue Sapphire. However, although shades of blue are stunning they are not your only option when it comes to Sapphires. There are many other options to choose from. Pink and Yellow Sapphires are popular options and less known but still beautiful are the peaches, purples, greens, oranges and even colourless.
Colourless
is relatively unknown and can be a great alternative to a white diamond particularly if you are after a large stone but can't afford the price tag that comes along with it.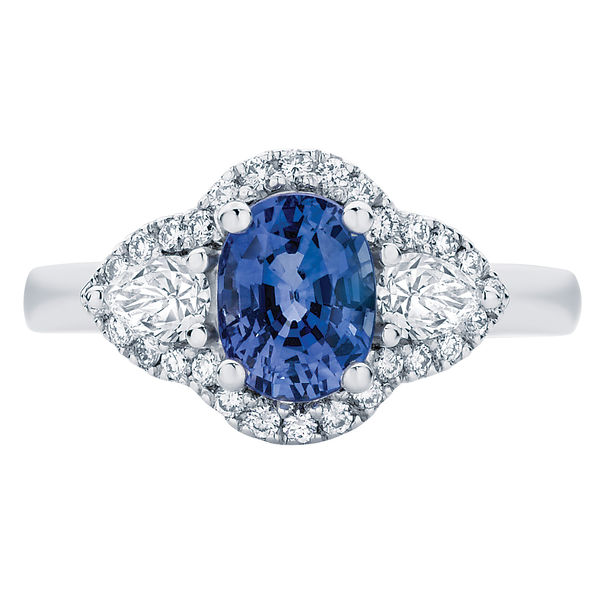 Once you have settled on the colour Sapphire you are after you need to consider the shape. Sapphires are cut into a wide range of shapes the most common being round, oval and cushion cut. Keep in mind if you are after something quite specific, or a rarer shaped stone, it may take a little extra time to find that perfect stone, so make sure you factor that in when you are planning your proposal.
One stone or more? 
This is a personal choice and completely up to you. Sapphires look beautiful as a solitaire but more often than not they are enhanced with smaller white diamonds either set into a halo surrounding your Sapphire or nestled either side of your centre stone. Kate Middleton's Sapphire engagement ring with a halo of smaller white diamonds is a classic choice that has inspired thousands of imitations across the globe. Or for a unique look consider a
three stone ring
with fancy cut diamonds set either side.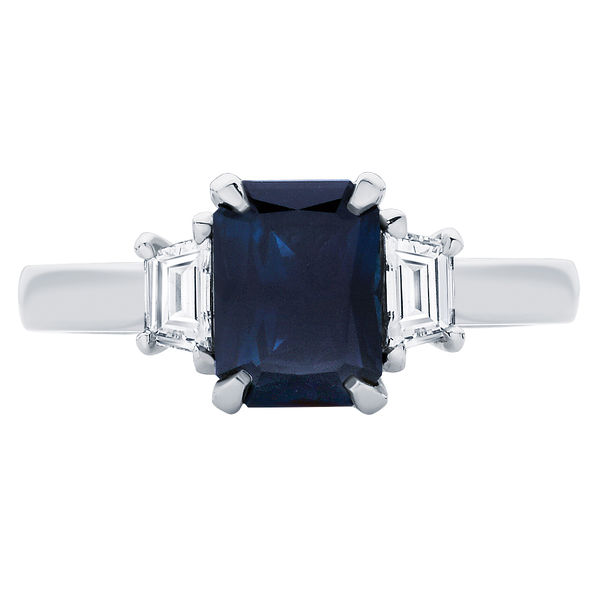 Sapphire engagement rings
are a beautiful choice especially if you are a lover of colour, Sapphires will open your world up to endless creative options.
Related Posts