What to Wear to a Summer Wedding
There's something really special about summer nuptials. Stunning outdoor ceremonies, balmy evenings, late sunsets and refreshing cocktails mean this time of year is always popular for weddings. But figuring out what to wear – even if you're not the bride – isn't any easier just because the weather is forecast to be warm and sunny. If you're a guest at a summer wedding, here's how to look gorgeous, cope with inclement weather and avoid awkward sartorial faux pas.
Choose the dress
Summer is the perfect time of year to embrace bright colours and lightweight fabrics, and you can often get away with dressing a little more casually than at other times of the year. This is especially true if you're invited to a beach wedding – think a bold maxi dress with wedges and a statement clutch or a floaty boho frock with pretty flats and a straw tote. If you're heading out of the city to a vineyard or country estate, pastels and florals will complement the dramatic landscape. Simple A-line styles and midi hemlines look effortless yet chic on summer evenings under the stars.
Vintage nuptials – increasingly popular in barns and boutique restaurants alike – are all about feminine silhouettes, Hollywood glamour and clean lines. Lace is a classic choice for summer – it's traditional, comfortable and looks great in shorter lengths. For cocktail weddings, summer gives you permission to go a little shorter and show a little more skin while still keeping it classy. Fun and flirty frocks, bright block colours and statement strappy shoes are always on-trend. If the dress code is formal, you'll still need to go full-length (or thereabouts) but the warmer weather means there's a bit more flexibility in fabric and colour choice. Simple prints and soft, floaty fabrics channel summery elegance.

Cope with the weather
No discussion about attire for an outdoor summer wedding is complete without mentioning the weather. Why? It's tricky to nail the sartorial brief when you need to consider the sun, extreme heat, thunderstorms and, if the wedding is in the southern states, a sudden cool change. Incorporating sun protection into your look is really important in summer.
It's a bit like dressing for the races: wear sunscreen under your makeup and on any exposed skin, consider choosing a dress with sleeves and pop a pair of sunglasses in your bag. Wear a hat or bring a parasol if you'll be exposed to the sun for long periods. It may take some extra planning but there's nothing worse than a nasty case of sunburn kicking in just as the reception kicks off.
Worried about sweat patches in humid climes? Opt for fabrics that breathe well like cotton and silk – and avoid polyester. Choose waterproof makeup and pack blotting papers in your bag to combat shiny face. If the forecast is for thunderstorms or the dreaded cool change, plan your outfit around a cute bolero, jacket or shawl and closed-toe shoes. Put your hair up to avoid the windblown look. And, of course, pack an umbrella.

Stick to the unspoken rules
Deciding what to wear to a wedding can be a minefield, whatever the season. The most important thing is to look elegant without upstaging the bride or drawing attention to yourself for the wrong reasons. And if there's a dress code, stick to it.
The good news for summer wedding guests is it's perfectly okay to wear white or off white or a dress that has some white in it. Brides are less traditional these days and may not choose to wear white, and even if they do there's nothing wrong with selecting a similar hue for your outfit. After all, if the Duchess of Cambridge can get away with a yellow ensemble so pale it looked cream at Prince Harry and Meghan Markle's wedding, so can you. And that little black dress is okay, too. Again, times have changed and most couples wouldn't think it rude if guests chose to wear black to their wedding, even in summer. Black is always classy, flattering and easy to accessorise. To keep your look summery, add a splash of colour – a bold clutch, a statement pair of heels or a bright bloom in your hair.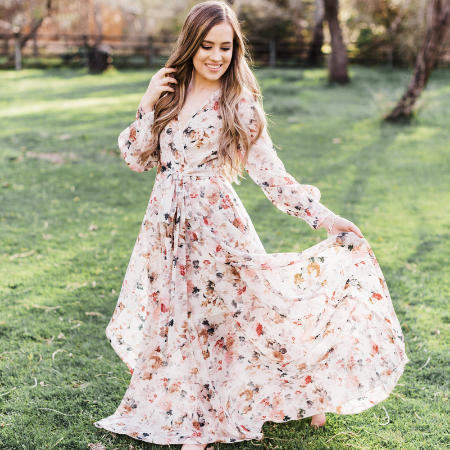 When it comes to what you shouldn't wear, steer clear of anything too short or skimpy even if the temperature is set to climb into the 30s. Necklines that plunge lower than they should, anything see-through and super-short minis are best avoided. As a general rule, it's always better to be overdressed than underdressed, even in summer. And if you're unsure whether your frock is suitable, just ask the couple before the big day.
Don't fret, we've all committed a fashion faux pas or two. What's your most cringe-worthy summer wedding fashion mistake?
Related Posts