Prince Harry and Meghan Markle are Engaged!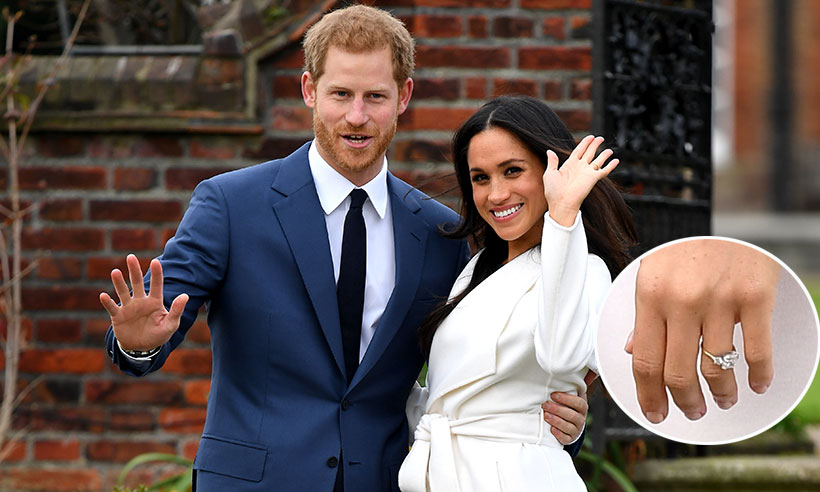 Following weeks of speculation which reached fever pitch over the weekend, the announcement of Prince Harry and Meghan Markle's engagement was welcomed across the globe on Monday evening.
The couple who have been together since mid-2016, have kept their relationship out of the public eye with only one public appearance together. Recently, they even arrived separately at Pippa Middleton's wedding.
The couple who met on a blind date and got to know each other under the stars in Botswana, revealed in an interview that Harry popped the question earlier this month on "just a cosy night, it was" Meghan recalls and asks Harry "What we were doing? Just roasting chicken?".
"It was just an amazing surprise. It was so sweet and natural and very romantic. He got down on one knee".
Naturally, as soon as the engagement was confirmed, the question everyone was asking was what style of engagement ring did Prince Harry propose with?
During the interview, the engagement ring was revealed and it is absolutely breathtaking. The three stone, yellow gold ring is classic in style, a perfect fit for the royal family, and holds both monetary and sentimental value. The main stone has been sourced from Botswana and the two side stones are from his mother, Princess Diana's, collection.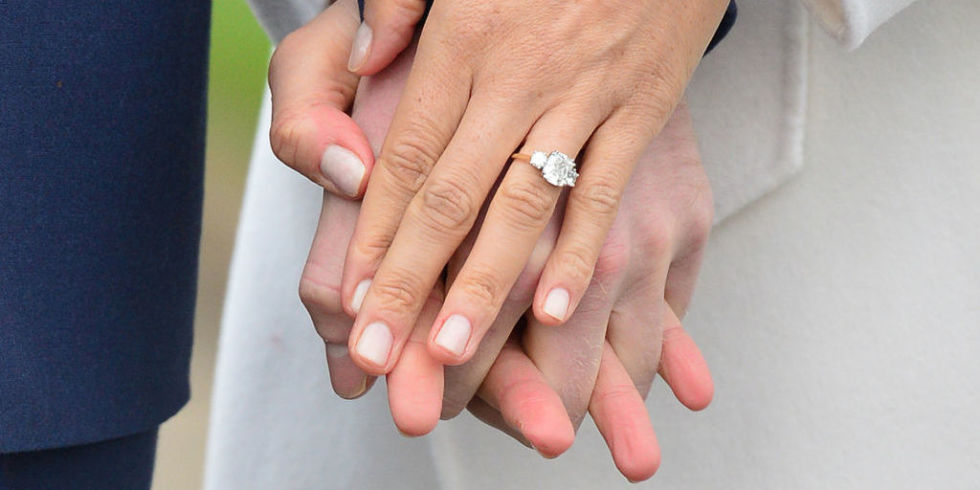 It is hard to give an exact figure on the value of the ring, some would say that it is priceless because of the ties with Princess Diana. But, what we do know is that the centre diamond is estimated to be approximately 5 carats. An exceptional quality diamond of this size could safely cost hundreds of thousands of dollars.
Now, the world will have to eagerly await the Royal Wedding, which is set for May 2018, details have slowly started to emerge. The ceremony is set to take place at St George's Chapel, Windsor Castle but, for the details of the wedding dress and the wedding rings, we must now wait with anticipation!
Related Posts