White Gold Wedding Rings for Ladies
Spring has sprung which means the wedding season is upon us. This means if you are in the midst of getting through the wedding to-do-list, you will need to make sure that you have included the wedding rings! And right now, might just be a good time to start thinking about what you would like.
No longer is a classic yellow gold ring the standard choice for most ladies. White gold is now the go-to metal for the majority of women with rose and yellow gold following suit. Of course if your engagement ring is made out of platinum then matching this metal would be the best option for you.
Although some women still prefer a plain wedding ring, most women opt for a diamond wedding ring and there are some who put as much time into choosing the wedding ring as they did with their engagement ring.
We love the classics as well as those that go out on a limb and opt for something truly unique. Here are some of our favourite white gold wedding rings: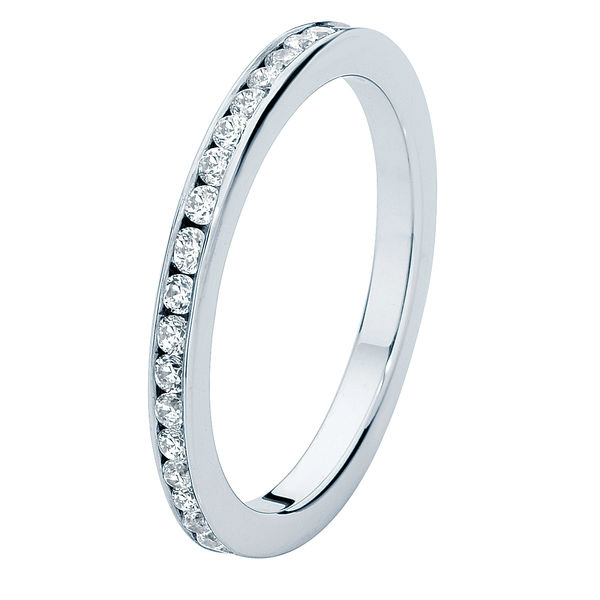 Fine and Diamond
For the lady that was touched by the fine ring trend, the Fine Infinity Channel Set is the perfect choice for you. Featuring a continuous row of round brilliant diamonds this is an elegant and timeless choice. This ring can customised with diamonds set all the way or halfway around.
The Thea
We love our Thea design and if you like a wedding ring with a modern touch, a little bling and a bit more substance than many of the finer rings, then we think you have just met your perfect match.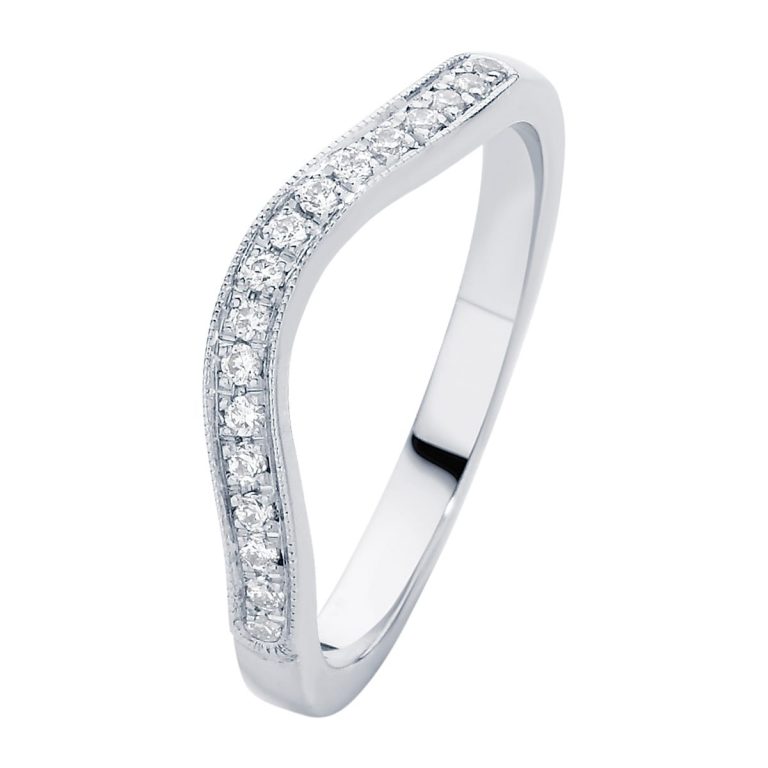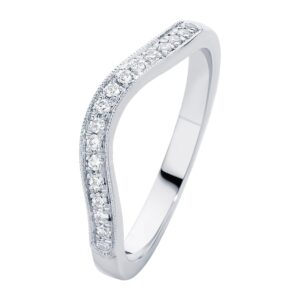 The Curve
If your engagement ring is one of those rings that makes a bit of a statement and doesn't quite allow a wedding ring to sit flush then a contoured wedding ring like our Curve is a wonderful solution for you. For a touch of old world glamour our Curve features diamonds on the top half and beautiful mill grain detailing.
The Trinity
The Trinity is our answer for those women who want an all in one ring, an engagement and wedding ring in one. She is absolutely divine with her diamond set twisted rope style and if perfect for those who don't like the top heavy nature of most engagement rings… there are no protruding diamonds here!
And just to clarify, the Trinity can also make a lovely choice as a wedding ring to complement your existing engagement ring.
Princess & Baguette
The Princess and Baguette diamonds are sleek, sophisticated and contemporary so it's no wonder that when combined in a wedding ring, they are a perfect match. Our Princess & Baguette features alternating channel set princess cut and baguette diamonds. It is everything the modern lady could ask for.
Related Posts