Your Ultimate Guide to Buying a 2 Carat Diamond Ring
Our selection of 2 carat diamond engagement rings at Larsen Jewellery will have you SWOONING! We want to show you our favourite styles, and tell you a little bit about these impressive beauties.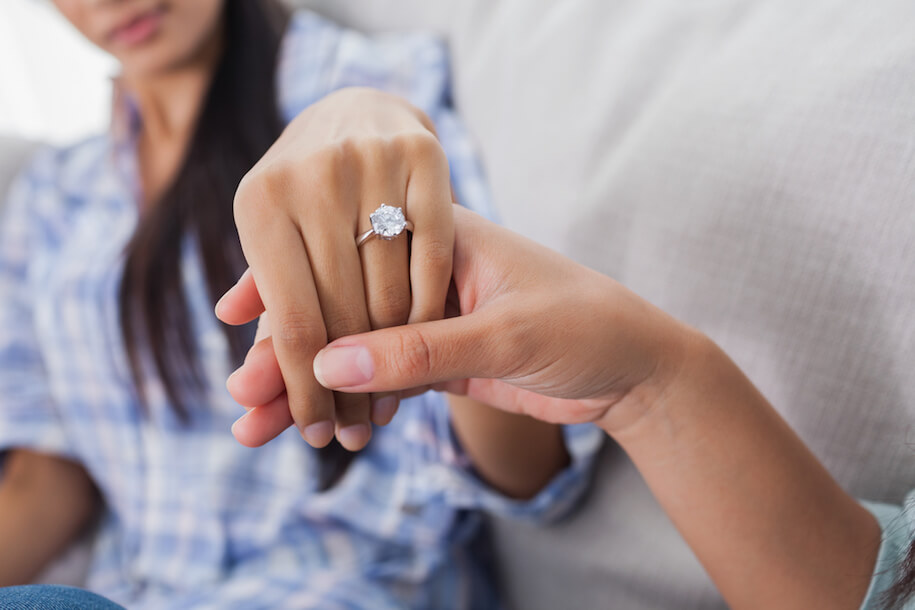 Why is a 2 Carat Diamond Desirable?
2ct diamonds are bold, big and beautiful. They flatter larger hands and command attention on petite fingers. Like all other diamonds, they also come in a variety of shapes. The most popular shapes for 2 carat diamonds are round, oval, emerald, and pear.
Everyone has heard of the magic "One carat diamond" size. This is usually seen as the golden standard for an engagement ring. The size of any smaller or larger diamond is usually described in reference to 1 carat. A 2ct diamond weighs twice as much as a 1ct diamond.
Two carat diamonds are not as obtainable as one carat diamonds. Recent research correlates the size of a diamond crystal to how deeply under the Earth's surface it grew millions upon millions of years ago. We have to dig deeper for larger diamonds, so to speak. The rarity of 2 carat diamonds makes them highly sought after. We have an impressive range of 2ct diamond options at Larsen Jewellery, guaranteed to stop the show!
How Much Does a 2 Carat Diamond Ring Cost?
There are lots of different quality factors to consider which affect price. The carat weight is one of the most important price factors, so a 2ct diamond will sit at the higher end of an average budget consideration. The average budget is highly subjective, so we keep this in mind.
The 4 Cs is still used as a reference for diamonds in the 2-carat range and above, just like with all other diamonds. Colour, clarity, and cut grade will still factor into the price of any diamond option. It can be useful to make a decision about your ideal diamond quality for a two carat diamond and where it relates to quality and price. Bigger diamonds can show tint and inclusions more clearly than smaller diamonds, so this should be taken into account.
A cheap 2 carat diamond is likely to have visible inclusions in the diamond. Lower clarity could be considered where budget is the main driver in choosing your perfect diamond. You may decide to select a 2ct diamond with some visible inclusions for the sake of reaching your desired size.
What Colour and Clarity is Best for a 2 Carat Diamond
In a general sense, colour is more important than clarity, the whiteness of a diamond can be seen from across the room! Diamonds with a colour in the range of D-G are white, bright, and lovely whereas diamonds in the H-J range have a definitive warmth in the tone. Those below K in colour have a tint that may appear stronger in some lighting. Generally, at Larsen Jewellery, we recommend keeping the colour of a diamond in the D-G range. This will ensure that you have a beautiful and colourless diamond.
While colour is easy to pick up from a distance, the opposite can be said for clarity. You usually need to use a jeweller's eye glass to magnify the diamond by at least 10x to see the clarity of the diamond. Looking at diamond options in real life is the best way to choose your preferred clarity. As a rule of thumb, start by looking at each diamond without any visual aids. If you can see inclusions without any magnification, the diamond will not be as expensive as a diamond without inclusions seen to the naked eye. Most people will choose an "eye-clean" diamond for the best appearance. You may decide that the lower clarity is an acceptable compromise for the 2 carat diamond size. At Larsen Jewellery, we recommend diamond clarity at SI1 and above for a clean diamond.
How Big is a 2 Carat Diamond?
Diamond weight usually has a corresponding measurement. These measurements are helpful guides for understanding the carat of the diamond. Our eyes are much better judges of size rather than weight. A 2ct round diamond should have a diameter of 8.1mm, compared to 6.5mm for a 1ct diamond.
Other diamond shapes aren't quite as consistent in their sizing due to varying depth, length/width ratio, and general proportions. Your own personal tastes should be taken into account for the overall look of your diamond. As a guide, an oval shaped diamond weighing two carat should be at least 9mm long and 7mm wide. A 2 carat emerald cut diamond should be around 8mm long and 6mm wide. A pear shape should be around 10mm long and 7mm wide. Of all the shapes, the pear ratio and dimensions often vary the most.
It's always helpful to know what kind of overall proportion you'd like for your ideal diamond. A long and slender oval will be longer but with less width than a shorter and rounder oval. A pear with a rounded base will be shorter than an elongated tear-drop shape. Round shaped diamonds do not share this consideration.
Engagement Ring Designs Set With a 2 Carat Diamond
Our signature setting designs at Larsen Jewellery are perfect to suit a two-carat diamond. Whether simple and timeless like our Elegance design, or finely detailed like our Aurelia design, we have 2ct designs to suit every style. We also specialise in custom designs and can create bespoke rings.
Does 2 Carat and 2 Carat TDW (Total Diamond Weight) Mean the Same Thing?
A term to be aware of when researching ring designs is the TDW, or Total Diamond Weight. This abbreviation qualifies that the carat weight stated refers to the total weight of all the diamonds in a piece of jewellery, distinct from the weight of a single diamond. 10 diamonds equalling 2ct in Total Diamond Weight looks very different to a single 2ct diamond. The price also looks very different. TDW is often seen in cluster, halo, three-stone and side diamond designs.
Other ring styles which often refer to TDW can be diamond bands, such as wedding or eternity rings. It may be simpler to express how much all the diamonds weigh in total.
What Metal Type Would You Recommend For Setting a 2 Carat Diamond?
We recommend using platinum or 18ct gold for 2 carat diamond settings, as both of these metal options are ideal for everyday wear. 2ct platinum rings are elegant and classic, especially as solitaire designs but certainly in all kinds of diamond rings.
18ct gold is the perfect option if you like traditional yellow gold or feminine rose gold. We recommend setting the centre diamond itself in white gold to enhance the natural beauty of the diamond. Two carat diamonds with rose gold bands are at the forefront of antique designs with modern twists.
2 carat diamonds – luxury, beauty, adoration
Two-carat diamonds are a sought-after luxury, despite and because of their rarity and beauty. We love 2ct diamonds in all shapes and ring designs.
Which of our ring designs do you think suit a 2ct diamond the best? Which would you want to wear the most?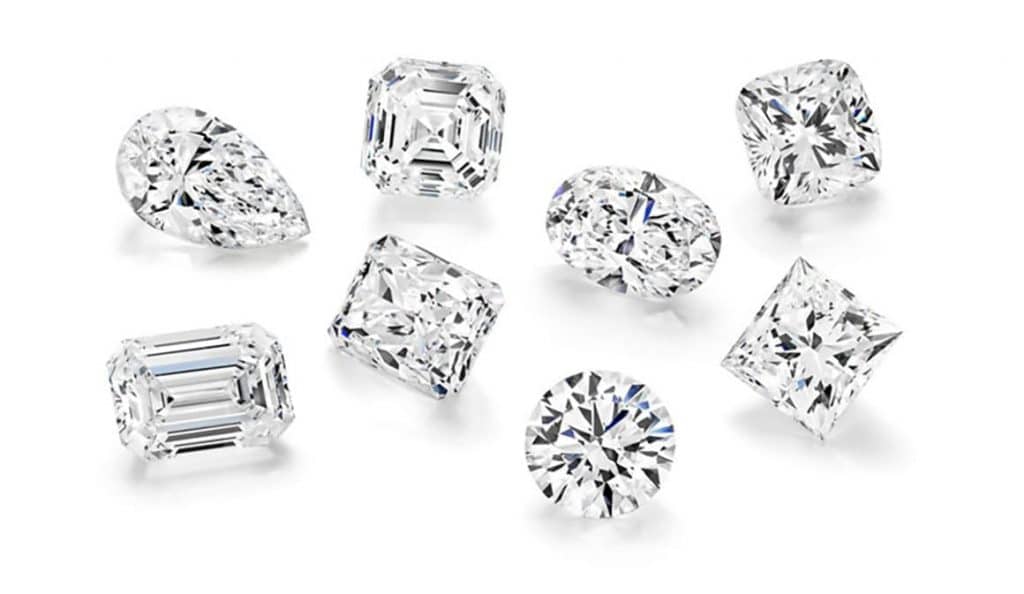 Related Posts