Amazing diamond dress rings by Larsen Jewellery
Fine jewellery is a luxury many of us invest in over our lifetime. Most often it's an engagement and wedding ring but there is something so special about owning a diamond dress ring. A beautiful piece of jewellery to be worn on special occasions, a timeless piece that can stand the test of time, ultimately becoming a beautiful heirloom piece to be passed down for generations to come.
The dress ring, or cocktail ring as it is also known, came to life in the 1920's during the Art Deco era and continued to soar in popularity during the post-war period of the 1950s. The cocktail ring was seen as the ultimate accessory, especially during the Prohibition Period in the 1920's in America when women would adorn themselves in fabulous flapper style dresses and socialise at secret cocktail parties. Rings were bold, fabulous and colourful.
Designing a dress ring comes free of rules, it is an opportunity for you to design a piece that truly reflects your colourful self! Unlike engagement rings or wedding rings that are made to be worn every day for the rest of your life, a dress ring is kept just for special occasions. Your imagination is the only limitation, you may choose to include just a hint of colour, a bold statement of colour or opt for an interesting shaped white diamond. Since a dress ring is not worn every day, it opens the doors to a colourful world of exquisite gemstones that are often overlooked because might not be suitable for an engagement ring.
At Larsen Jewellery we love when we get the opportunity to work with our customers to custom make a stunning dress ring, it is an opportunity for us to source some of the most exciting and extravagant gemstones and come up with many creative ideas. Here is just a taste of some of our own favourite dress rings and some that continue to inspire us:
The 'Aura' featuring a stunning Marquise diamond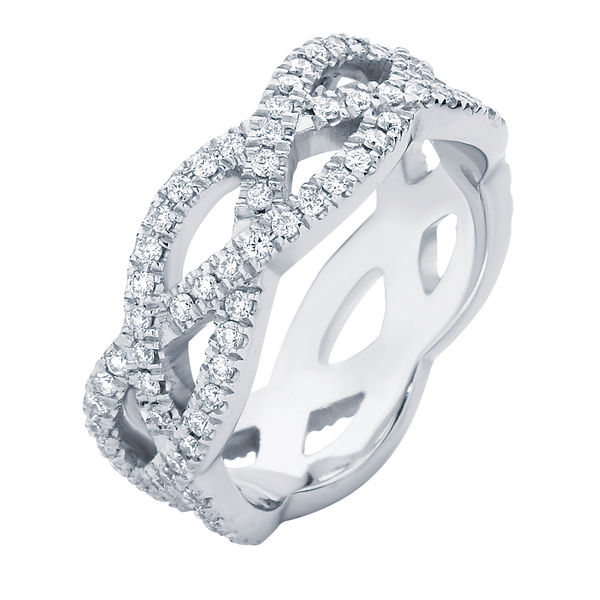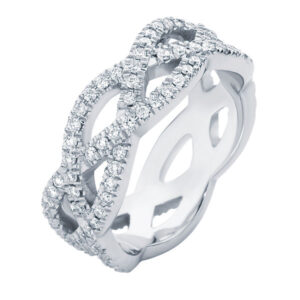 The 'Trinity' a twisted diamond design coated in small round brilliant diamonds
The 'Pear Pave', a custom design for those after something truly unique
The 'Renaissance' a vintage inspired diamond ring with a touch of colour
The 'Calais' featuring an amazing pear shaped Topaz
The 'Venezia' a stunning dress ring, set with either a black Spinal or a black Sapphire.
Related Posts