Celebrities Who Upgrade their Engagement Ring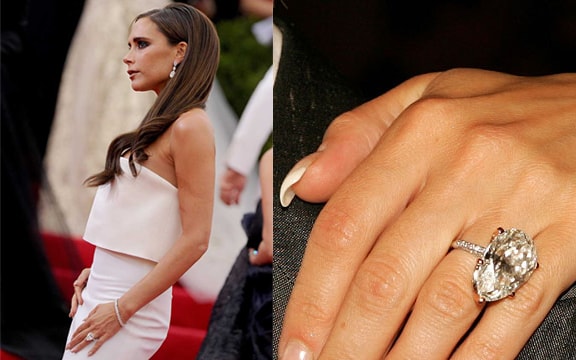 It goes without saying that celebrities have some of the most lavish, exquisite and expensive engagement rings. Most of us find ourselves, intentionally or not, referencing what the rich and famous are wearing on their wedding finger when we are searching for inspiration.
With the sheer size and value of many celebrity's rings, many can only dream of owning such a thing. The majority of us view an engagement ring as a one-off timeless piece that holds unrivalled sentimental value which will one day be passed down from generation to generation. As such, we find it astounding that some celebrities decide to upgrade their first, hardly modest, engagement ring to an even more ostentatious engagement ring. Perhaps it is just all too easy when you have that much disposable income!
Victoria Beckham has set the bar high with an incredible collection of 13 diamond rings in nearly 20 years of marriage to David Beckham. Her 17-carat pear cut diamond ring is definitely one of the standouts.
Here are some other stars who have also decided that there are bigger and better rings for them:
Kate Hudson
In 2015, Kate Hudson replaced her emerald cut diamond engagement ring with a stunning green emerald version of the same ring.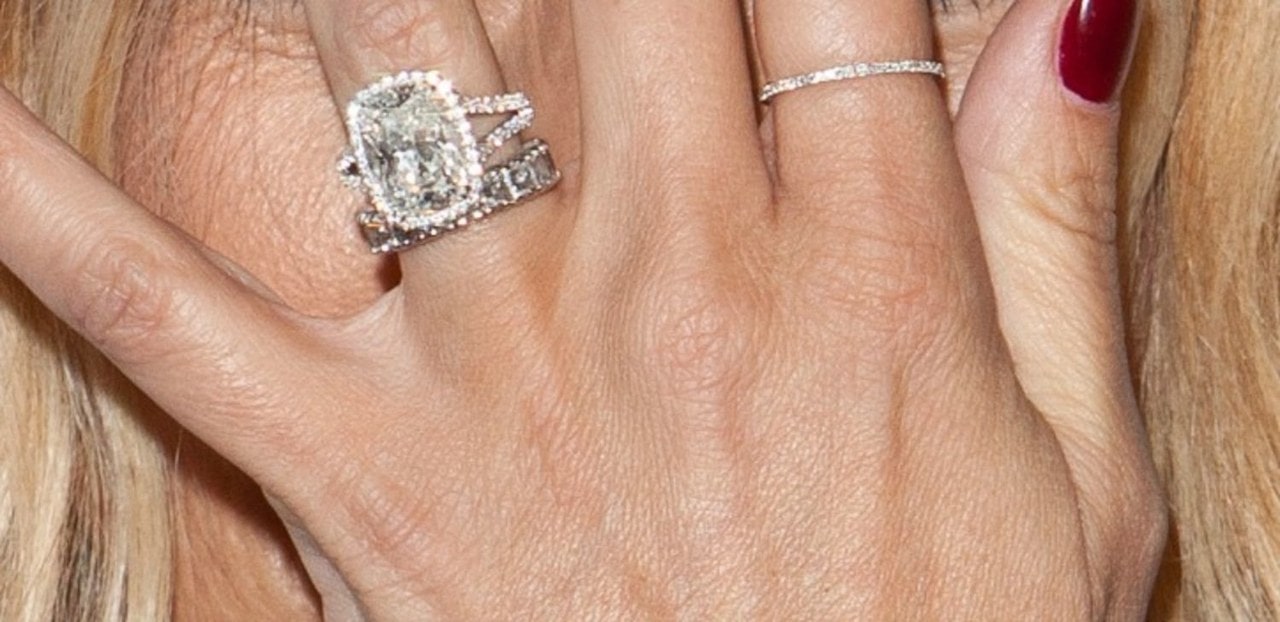 Rachel Zoe
Famous celebrity stylist, Rachael Zoe, must always keep ahead of the trends and consequently decided that 2015 was the year she would upgrade her emerald cut diamond engagement ring to a cushion cut diamond engagement ring.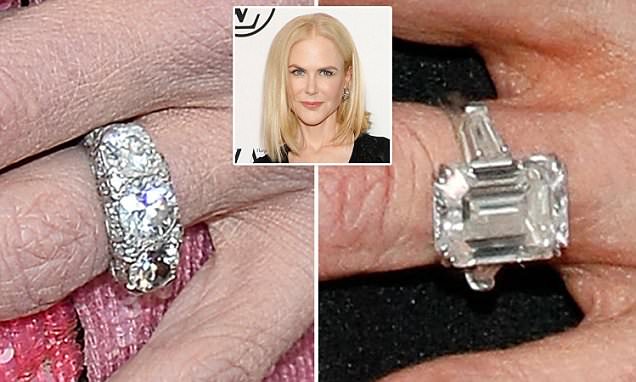 Nicole Kidman
Keith Urban proposed to Nicole with a stunning three stone round diamond ring years ago but recently, Nicole was spotted wearing an upgrade, a beautiful emerald cut diamond ring with two tapered baguettes set either side.
Amber Heard
Although the famous couple have now parted ways, during their time together, Amber upgraded her vintage, hand engraved engagement ring with a round diamond ring featuring a diamond set halo.
Related Posts