The Most Popular Coloured Sapphire Engagement Rings
The beautiful sapphire has introduced colour to the world of engagement rings. More and more ladies are opting for a sapphire engagement ring, whether it's because of their love for colour, the desire to have something that is unique or because diamonds are just not their "thing".
It is not just in recent times that sapphires have been used in engagement rings, you just need to take a look back in to the history books to see that even before the 20th century sapphires were incorporated into engagement rings.
When most of us think of sapphires, our mind typically jumps to the Royal blue sapphire worn now by Princess Kate. It is also this very ring that began one of the biggest engagement ring trends in history. Following both Diana's and Kate's engagements, women across the globe were inspired to create their very own royal blue sapphire engagement ring.
Whether it's a pale blue Ceylonese or an dark, inky Australian sapphire, blue not the only option. From pinks to yellows, greens to purples and even almost black to purest white, there is a rainbow of colours available. A white sapphire is a great option for those who are after a large white diamond but cannot afford the price tag that comes with it.
The variety can seem endless, let's take a look at some of the most popular and some of our favourite coloured sapphire engagement rings:
1. Kate Middleton's heirloom blue sapphire engagement ring worn by Princess Diana is the most famous of all.
2. Jenny McCarthy, wife of Donnie Wahlberg (brother of Mark Wahlberg) wears an impressive yellow sapphire engagement ring surrounded by diamonds.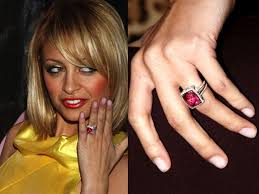 3. Nicole Richie once sported a striking cushion cut pink sapphire engagement ring from a previous relationship. Her hand is now adorned with an equally beautiful Art Deco inspired engagement ring from husband, Joel Madden.
4. Victoria Beckham has been photographed wearing a vibrant, and bigger than life, blue sapphire on "that" finger. Supposedly, this is just one of her many engagement rings.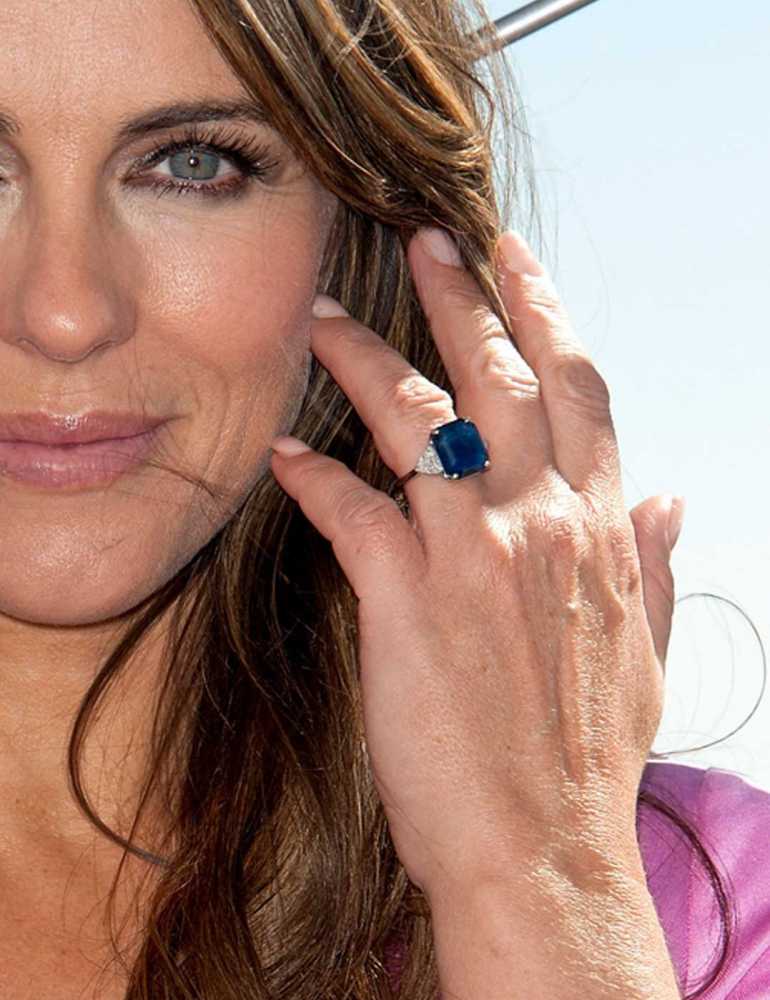 5. Liz Hurley's finger was briefly adorned with a spectacular blue sapphire engagement ring during her engagement to Shane Warne. It didn't take long for women across the world to start creating replicas of this beautiful ring.
The 'Soiree'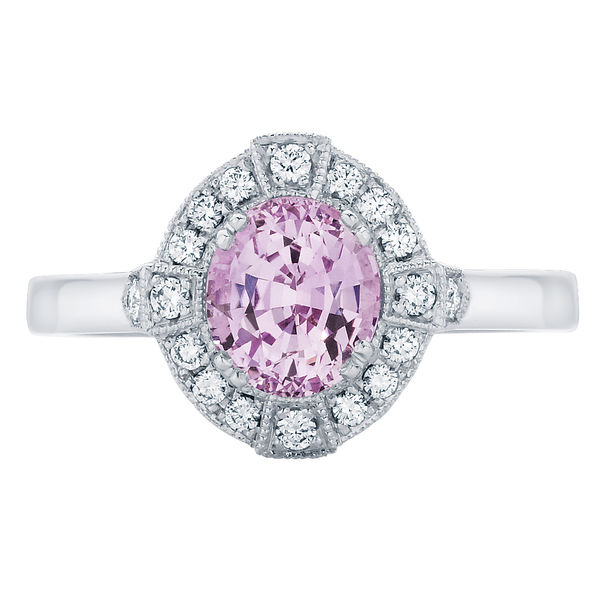 The 'Belle'
The 'Rosetta Trio'
The 'Aquarius'
Related Posts