Engagement Ring Trends of 2017
Once again another year is flying by, we are well and truly into the second half of 2017 and so far we have seen some incredible engagement ring designs. Some designs are classics that we see year after year, others are trends that have gained motion over the past few years and then there are a few that make us think that new trends are on the horizon.
If your proposal is looming, now is the time to start having a look at what is on offer! The classics will always be popular, but if you think something slightly left-of-centre is right for you then feast the plethora of inspiration on offer. Remember, as much as you want something that is timeless, you also want something that you love and is truly representative of you.
Let's take a look at some of the big trends of 2017 so far, from the classics and the vintage to the ones that are just damn straight original!
Pink and Rose
Whether or not it was Blake Lively's ring that started this trend, it is definitely in full swing now. It seems that for girls who love pink, there is no going past a rose gold engagement ring teamed with a pink centre stone, whether it be soft subtle pinks or vibrant fuchsia pinks there is a pink for everyone.
Unique Vintage Three Stones
Kirsten Dunst has been spotted wearing a beautiful yellow gold engagement ring. We never expected her to opt for a classic solitaire and she proved us right with a gorgeous, vintage, three stone ring featuring an oval shaped diamond accompanied by (what appears to be) two tapered baguettes set either side.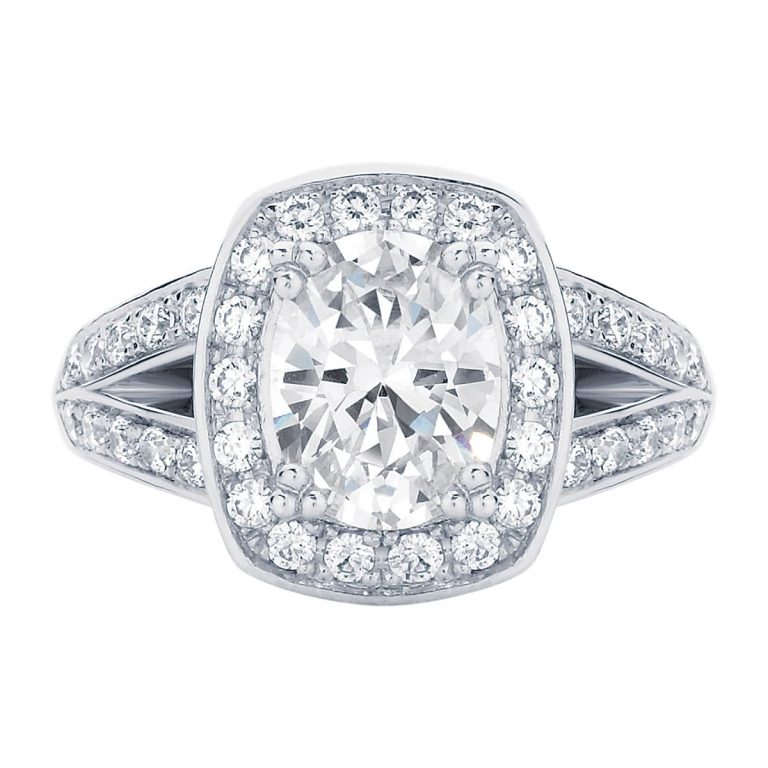 Unique Halos
Halo engagement rings come in all styles and have been popular for quite some time now. We predict ladies are going to explore creative halo options borrowing inspiration from everything from vintage designs to striking modern designs.
The Oval Cut
There is something about the oval cut at the moment that keeps bringing women back for more. With the likes of previously mentioned Blake Lively and Kirsten Dunst both sporting engagement rings featuring oval diamonds, we see women inspired by how versatile this stunning shape can be.
Geometric Shapes
Engagement rings featuring geometric shapes are having a big moment right now. The clean lines of emerald cuts are particularly popular as well as stunning Asscher cut designs like the one set in Pippa Middleton's Art Deco inspired engagement ring.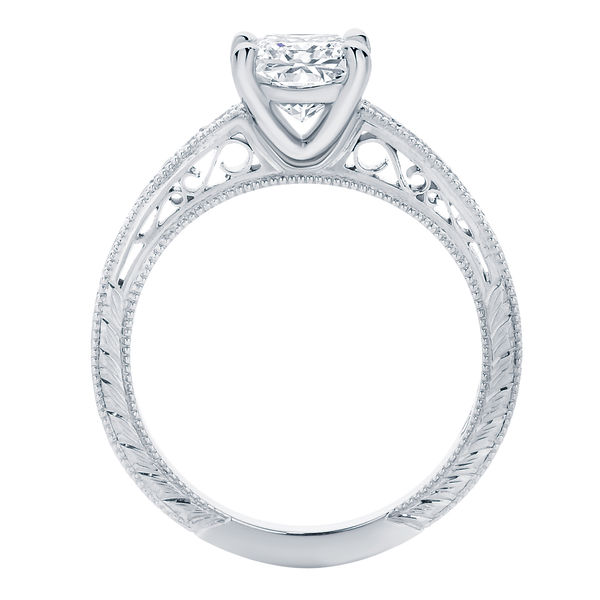 Hand Engraved Rings
We are loving seeing more and more ladies falling in love with rings featuring hand engraved patterns. This can be the perfect marriage of old and new, combining this ancient technique and incorporating it into a modern design.
Pastels
At Larsen Jewellery, we love colour and we have been noticing more and more women falling in love with the pastel tones. Whether it be just an accent or a stunning centre stone, there is something about the soft tones of pinks, peaches, blues, purples and yellows that have women swooning in 2017.
Related Posts