How to Be the Best Groom Ever – An Instruction Manual
Aside from brain-storming your bucks night the minute after your fiancée says yes, there are many ways the groom can get involved with the planning of the big day. Your partner will love you endlessly (if they don't already) with all the extra hands you can offer! Refer to this manual for your step-by-step guide on how to be the best groom ever. Don't worry, it's easier to follow than IKEA instructions!
Step 1. Before You Even Think About Your Wedding, Enjoy Your Engagement
Too often couples feel the pressing urge to organise an engagement party ASAP so they can get onto the planning of their wedding. While it is all well and good to be a 'Type-A', savour that newly-engaged feeling!
Once you jump on to the wedding planning train, it is near impossible to get off again. Planning a wedding is particularly stressful for the bride so you could make time to take his bride-to-be away from all the planning, for a little date or time to relax, away from all wedding-related decisions. Try taking her for a beach walk, a spa day or just anything that takes their mind off the seemingly endless to-do list.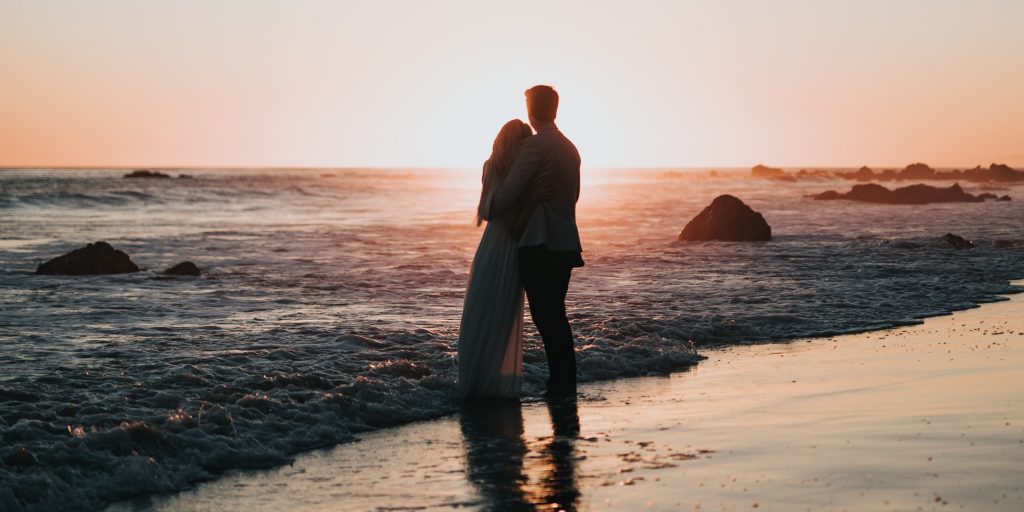 Step 2. Be A Reliable Helping Hand
Pretend the planning of your wedding is day 1 of your first job, always be the first one to offer help and insist on taking care of the tedious tasks. The little things such as assisting with the guest list, tracking down RSVP's, narrowing down menu items, entertainment options and so on. A helpful groom is a happy bride, she'll appreciate the extra step you've taken to lighten her never-ending list of things to do.
Step 3. Marriage License
This may sound a little silly to point out, but it's so easy for brides to get caught up in the logistics and aesthetics of the day, they forget all about the legal part of it. Although you'll need to get the marriage license together, simply ask what upcoming days your partner will be free and you take care of booking the appointment.
Step 4. Be The Mediator
If you have or, know anyone who has planned a wedding without any conflict, please send us your tips! Chances likely are, your bride is receiving input and suggestions from every guest and is probably feeling overwhelmed. Remain Switzerland and explain to your overly excited family members while you appreciate their suggestions, you've got it all under control.
Step 5. Speak Up
Remember, this is your wedding too! Whether you have a favourite floral arrangement no one knows about or flavour in mind for the cake, your partner will appreciate any ideas or suggestions you contribute. Makes it one less decision for her!
Step 6. Don't Hesitate To Ask For Help
Whether it's seeking professional help or asking your groomsmen for a hand, don't be afraid to ask! Your bride and yourself already have a lot on your plate, so relieve the stress by delegating tasks accordingly. You and your bride can't DIY everything – outsource the boring stuff!
Step 7. Control Your Crew
So, you've chosen your longtime childhood pal as one of your groomsmen, but he's the type without a filter. In this case, don't feel bad for not offering him a speech opportunity. Be selective and assign roles best suited to your mate's strengths.
Now we're not just talking about your mates of course, unfortunately, families are often all too keen to intervene. You should set healthy boundaries in regards to how your own family approach and work with your Bride on the wedding. Be a chief peacekeeper and always put your bride first. For most people, family dynamics can be a huge contributor of wedding stress, so if the Groom can 'shield' his bride from any of his own overbearing family members or issues coming from his side, this would be the ultimate stress-saver he could give his bride.
Step 8. Surprise Your Bride
The groom traditionally gifts the bride a little something-something, typically a piece of jewellery she can wear on the big day. Please, for the love of God do not leave it till the morning of the wedding. This will only end in a frantic mess which can go one of two ways:
She won't like it, as the gift will scream 'last-minute'
You'll end up forking out way more than you expected
Now that you've successfully avoided this catastrophe, the sentimental gift you planned well in advance is delivered by your best man the night before or morning of your wedding.
Step 9. While We're On The Subject of Gifts…
It is also your responsibility to purchase thank you gifts for your groomsmen. This is usually something they can wear or use during the wedding. Cufflinks or flasks with their initials engraved is always a nice touch.
Step 10. Have Fun!
You've just spent the last year tossing up between white and ivory napkin options, now that all your hard work has paid off, enjoy the fruits of your labour.
Not part of the manual, but here's a hot tip! Never refer to your bride to be as the future 'ball and chain'
Engaged or already married? Let us know in the comments below how your groom fared!
Related Posts