Pippa Middleton's Wedding Day
Pippa Middleton, who famously upstaged her sister at the Royal wedding, has recently had her turn to walk down the aisle at her wedding to longtime partner, James Matthews.
Although not an official Royal affair, Pippa, like her sister, spared no expense on her wedding. Estimated figures for the extravagant day are over a million dollars, with the reported cost of her Giles Deacon laced wedding dress at over $50,000 and the lavish glass palace built especially for the day at her parent's property costing approximately $100,000.
Like her sister Kate, celebrities were among the guest list. The likes of Roger Federer, Donna Air, Meghan Markle and of course members of the Royal family joined the other 350 guests to celebrate their big day.
But one of the big questions on everyone's lips was whether Kate or Prince Harry's girlfriend Meghan Markle would upstage Pippa on her day. Thankfully Pippa was the one that shone on the day. Whilst Kate wore a modest, blush pink long sleeved dress and Meghan, who attended only the reception, wore a glamorous long black dress – a choice some consider as a fashion faux as many cultures believe wearing black to a wedding brings bad luck.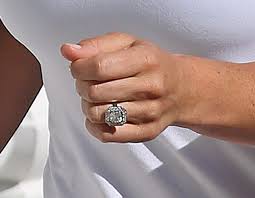 One thing that we can be certain of following the wedding of Pippa and James is the global trend of Pippa style wedding dresses and engagement and wedding rings. Industry bridal experts expect to see a rise in requests for similar dresses worn by Pippa and a continued request for stunning Art Deco style engagement rings like Pippa's. When it came to Pippa's wedding ring some were surprised that she opted for a classic gold wedding ring. We think this is perfectly understated, complementing and allowing her stunning antique engagement ring shine.
Related Posts