Russian Wedding Rings
What is a Russian wedding ring? Russian wedding rings are constructed from 3 interlocked bands traditionally worn on the right hand. Typically three rings of different coloured golds (yellow, rose and white) are intertwined together to create one ring. However, today in its modern form it is quite common for the ring to be made out of only one type of metal and also may include diamonds or engraving.
The significance of this style of ring in Russian culture comes from the Christian Orthodox in the 19th century, it was meant as a representation of the Holy Trinity. It has also been said that this style of ring should be made of yellow and white gold only. The white gold representing the sun god and the yellow gold representing the moon god.
Unlike western women receiving an engagement ring, historically Russian women receive only a wedding ring.  Today, however, western culture has influenced modern Russian women and the custom of receiving an engagement ring is becoming a much more common tradition. Like Russian women adopting other traditions, western women have borrowed this style of wedding ring and applied a more modern twist. Intertwining three rings allows endless options for unique designs; from adding small diamonds or coloured gemstones to combining filigree or engraving.
Russian wedding rings feel lovely to wear. When the three bands are aligned correctly, it rolls over the knuckle and sits beautifully on the finger. They are inherently difficult to size correctly but when done right, a Russian wedding band can be an excellent option for someone with larger knuckles. The rolling action allows you to take the ring on and off without discomfort and, because the rings sit separately, they spread slightly to hug the base of the finger without looking awkwardly loose.
At Larsen Jewellery, our talented team of jewellers love to design unique pieces!  We have made many variations of Russian wedding rings over the years. They are available in 9ct or 18ct yellow, white and rose golds, platinum and you can even have one of the bands in zirconium or titanium if you wish. They look absolutely stunning when they are hand engraved, our master engraver can engrave a wide variety of patterns and textures around the outside. Please feel free to call or email us to organise an obligation free design appointment.  Click here to read more about our custom made wedding ring designs.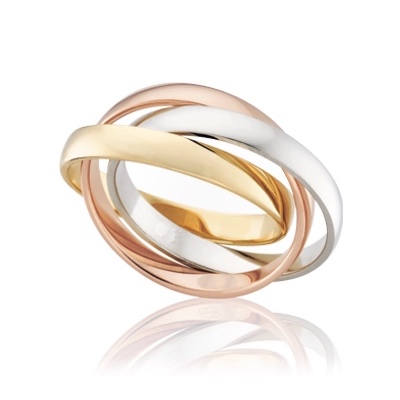 Related Posts