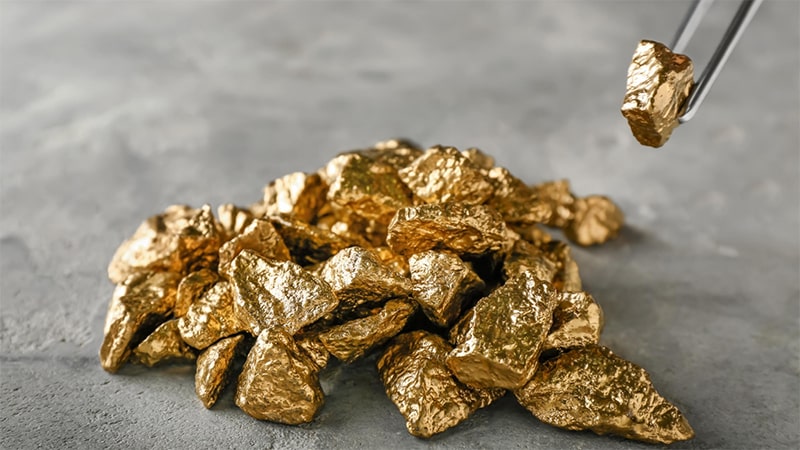 One of the most common questions we receive from couples planning their custom engagement or wedding rings is "What is the difference between 9ct and 18ct gold?" This guide will walk you through the main characteristics that set them apart.
You may be wondering what exactly 'ct' or sometimes seen as 'K', refers to. The 'carat' of a metal denotes the percentage of pure gold in the alloy, with 9ct being 37.5% and 18ct 75% pure gold.
Gold in its purest form is too soft to be used in fine jewellery, so it is commonly mixed with other metals to increase its strength and durability, as well as to create unique colours like rose gold and white gold.

So which metal is best? Read more to learn about their durability for everyday wear and their ability to resist tarnish from everyday chemicals.

We are 100% carbon neutral, we offer Fairtrade Gold and we donate 10% of profits to charity.

Expert advice from
qualified jewellers
Speak directly to our talented craftsmen and learn from their extensive diamond and jewellery knowledge.

Exceptional
craftsmanship
We never compromise on quality. All our custom-made jewellery is backed by a lifetime guarantee.
We specialise in designing and crafting exquisite engagement rings that are as individual as you.
Come in for a design consultation with one of our friendly jewellers, and choose from a carefully sourced selection of loose diamonds, sapphires or other coloured gemstones. All engagement rings are lovingly made in our studio workshops and are covered by our lifetime guarantee.
Find out more
Select from our wide range of women's and men's wedding ring designs or create your own unique design.
Choose from a wide selection of metal types, diamonds and gemstones and receive expert advice on the perfect wedding band for you. You can even experience our workshops first-hand by literally making your own wedding bands.
Find out more