Help! I Don't Like My Engagement Ring
We would all say we would be happy with a burger ring on our finger. After all, it means we get to spend the rest of our lives with the love of our lives. But in reality we all dream of that one ring, the ring we have had saved in our screenshots for almost ten years.
Now before you go ahead and call us out on blatant materialism, let me explain. It's not about the money! The ring your love proposes with is one that will be on your hand for the rest of your life and that is a huge investment! It needs to be timeless because, well, you will be wearing it for the rest of your life, it has to be your style and you have to love it. A ring should represent your love for each other. While some are happy to leave it to the man, sometimes we have to nudge them in the right direction when it comes to choosing a ring you will both love. And here's how!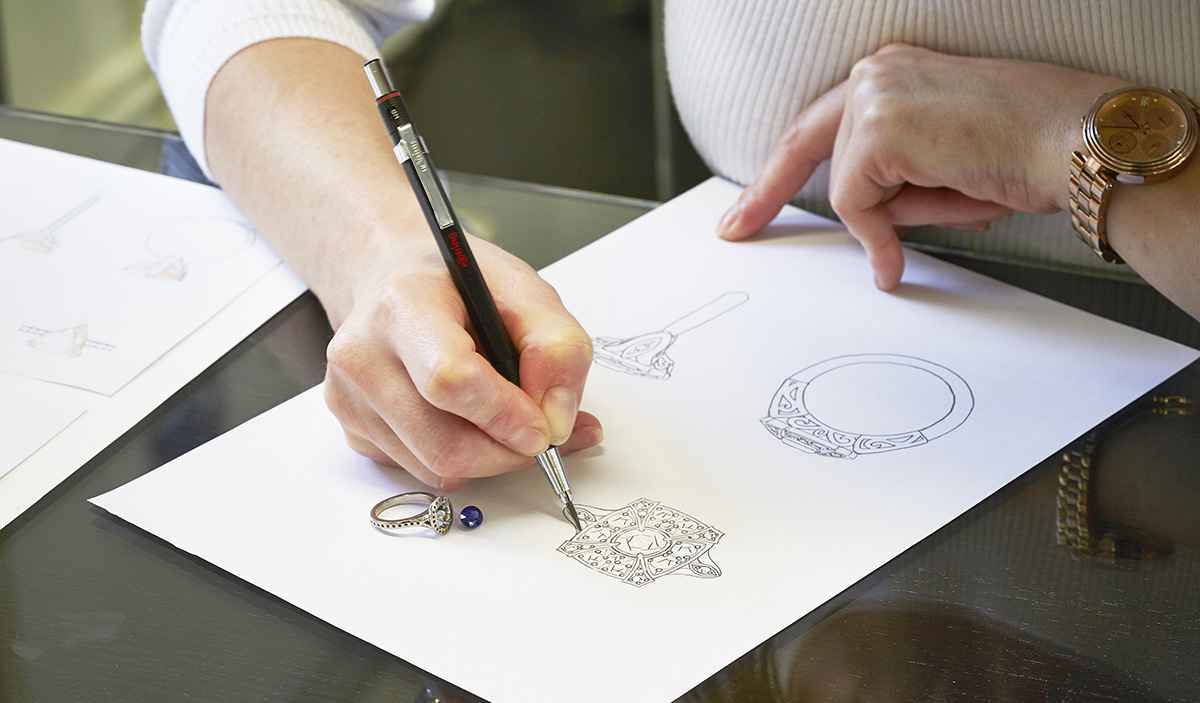 Start a Pinterest Board
For the high-tech, socialite woman. Invite him via email to view your Pinterest board. Fill it full of styles you love so he knows exactly the right one to choose. Think about how overwhelming it must be for a man to choose the right ring for the woman he loves. This will ease the stress for him as he will have your whole board there to show the jeweller who will be able to create your dream ring!
Go ring shopping together
Happy not to have a surprise? This one is for you. It's a bit more direct but we see it happening more and more today. When you walk past jewellery stores, start by casually expressing interest in some of the rings and take it from there. The man will love it because he doesn't have to worry about choosing the right ring and the woman loves it because they get exactly what they want. It is a win, win situation.
Enlist the help of your bestie
Let's face it, our best friends know our dream ring as well as we do. This is for the women who don't want to go the direct route by telling him the ring you want but you still want some input to make sure he gets it right. Once you've had the talk with your man and you know things are serious and a proposal is on the horizon, get your friend to drop hints to your man. Make sure they are aware of the styles you love and the styles you don't. He will welcome the help to know if he is on the right track.
Leave clues around the house
If you want to be super subtle, this one is for you. Use magazines, laptops, tablets and mobile phones to your advantage and leave browsers and pages open with rings you adore. When he sees you're looking at rings, he will start snooping in no time.
Design it together
This is for the modern couple, you do everything together and this one is my favourite because it makes the experience even more personal. Suggesting you design your rings together is a less direct approach that will make your engagement even more special. A man will more than likely still want to keep the proposal a surprise but will often be open to designing a ring together. Having equal input on what your dream ring will look like will be such a special bonding opportunity for your relationship.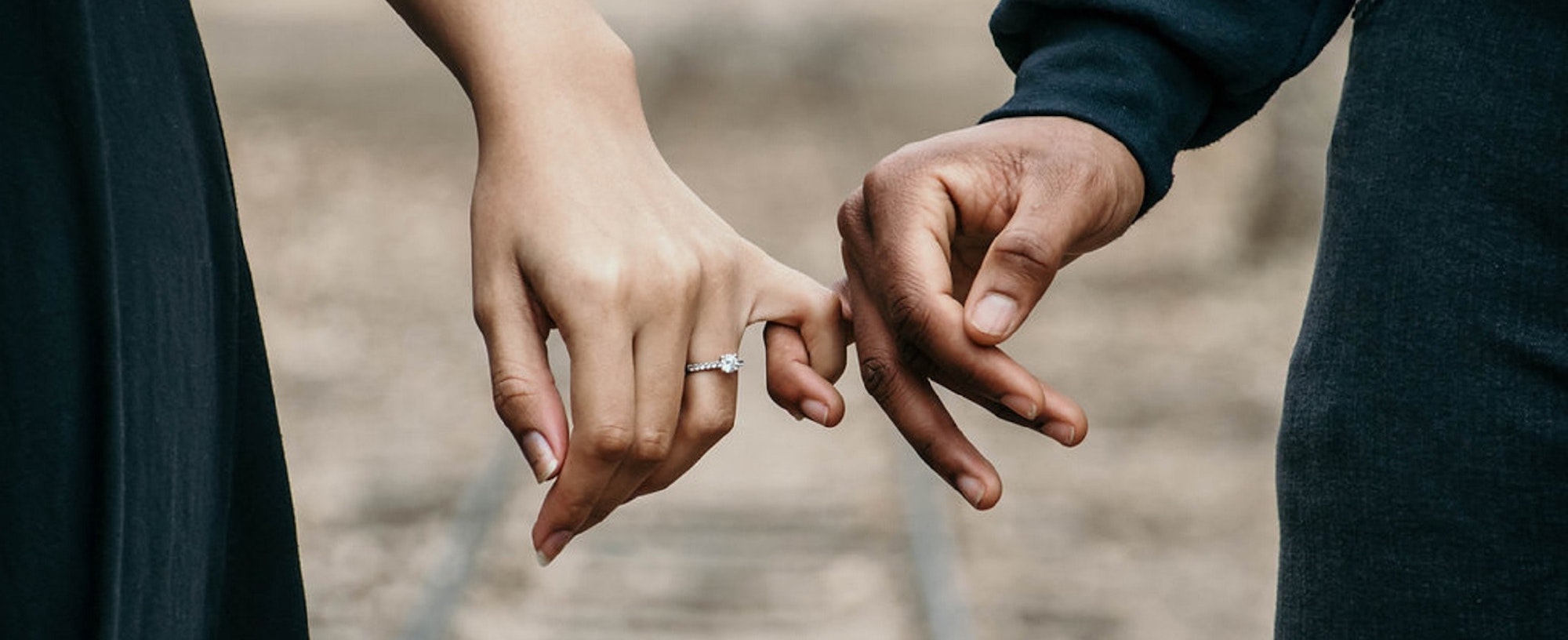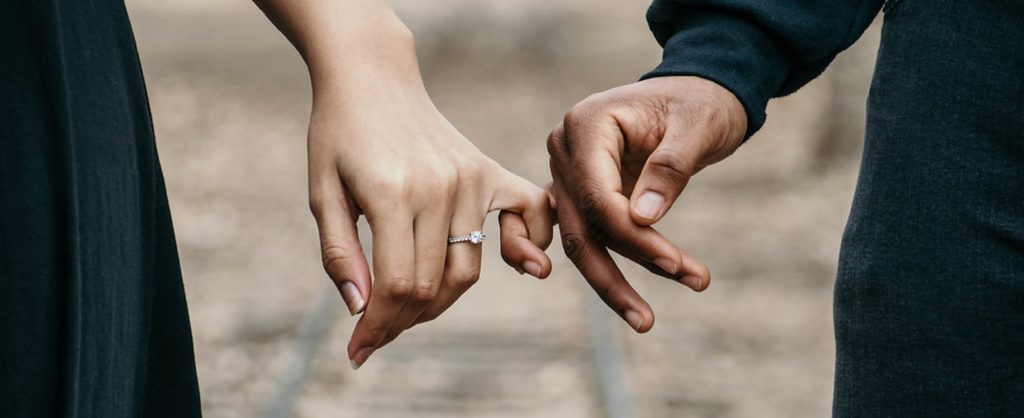 To make sure he makes the right choice here are our top 10 hints:
If you are looking for a foolproof way of making sure he selects the ring then start by doing the homework yourself. Visit jewellers and find the one that you feel comfortable with. Select the design you love and then leave the business card, name of the jeweller for him to visit.
For a not so subtle hints email him images of the rings you love
Casually leave magazines at home opened to the page with the ring you love
Make your screen saver an image of the engagement ring you want
Enlist the help of either your Mum, Sister or closest girlfriend to take responsibility to guide him in the right direction when the time comes.
Make the most of social media and Instagram the ring you love, create a Pinterest board dedicated to engagement rings and share it with him.
For the perfect fit find out your finger size and leave him a note with an image of the ring and the finger size.
If you are not a diamond girl and have your heart set on a coloured gemstone make sure he knows this. Most guys will opt for a diamond as it is usually considered the safer option.
If you don't have an exact style in mind, leave your jewellery around so that he can get an idea of your style, the colour metal you like and your finger size.
Celebrity rings offer great inspiration so if there is a ring you love that adorns the hand of a celebrity let your partner know how much you LOVE it.
He chose the wrong engagement ring
It is the scenario that many women dread. What happens if he gets the engagement ring wrong? What do you do if the moment you have been waiting for finally comes around, your partner kneels down and asks that long-anticipated question? But in that very moment of sheer joy, he reveals the ring and every part of you goes numb. How could he have got it so wrong? You can do your best to disguise your disappointment in the moment and smile in delight. But lingering in the back of your mind is an ever-growing dislike for your new ring.
It is a situation that nobody hopes for, but every now and then, it does happen. We always suggest acting with caution and treating the problem with care and consideration. Remember, if your partner has surprised you with an engagement ring he thought you would love, chances are he has gone to great lengths to get it right.
So, what are your options?
Firstly, if the ring is a classic solitaire, he probably thought this was the safest choice, one he couldn't get wrong. It may not be the unique design you'd be dreaming of but it is the perfect design to come up with a creative solution when designing your wedding ring. You can use your wedding ring as an opportunity to turn your engagement and wedding ring set into a design that is a true reflection of you. Include colour, texture, diamonds or engraving. Your only limit is your imagination. After all, Meghan Markle got away with altering her engagement ring, why can't you?
Have the chat
If you sigh in silent disappointment when you look at your hand, it might be necessary to broach the subject. Treat this conversation with sensitivity being mindful of the thought and care that went into it. Explain how much you appreciate and love the effort that he went to. That it was the best surprise you could ask for and although you think the ring is lovely it is not what you had imagined. You can suggest going back to the jeweller together and discuss making changes to the ring so it incorporates both of your ideas.
How to avoid him getting it wrong?
If you suspect that your other half might be thinking about proposing then it is time for you to jump one step ahead and start leaving hints. If you have something specific in mind, the safe option might be to make him aware. He needs to know that you have a design in mind or that you would love to be there for the design process.
Now you may not want to have a discussion with your partner about the ring and prefer him to keep it a complete surprise. If this is the case, then it is a good idea to inform your closest friends and family of the style you want. That way they can ensure that he sets out on the right path avoiding any unwanted disappointment.
How Can Larsen Jewellery Help You?
When you dream of your proposal day you may imagine a beautiful diamond ring never to come off again! Sometimes this is not the case. It might not be what you had in mind and later on, down the track, you are ready for a change. You might dream of other designs or wonder how you can add that touch of 'you' to your ring. These feelings can naturally bring along feelings of guilt. But they shouldn't. You are not the first to feel this way.
Can you learn to love your engagement ring?
After the high of the proposal, it's sometimes worth giving yourself some time with the ring. It is quite likely that after a few days of wearing the ring that your fiancé has poured so much energy into, you will find it has grown on you and any other ring you had dreamed up of has now subsided to the back of your memory.
If you have had your ring for many years you may just want an upgrade. Perhaps when you were younger your budget was not going to stretch far enough to allow a large, dazzling diamond ring. Now, after years of hard work, that dream ring is a possibility. It's possible that your taste may have changed and now when you look at your ring, you just don't love it anymore. Being ready for a new ring is not a bad thing and certainly not an uncommon thing.
Engagement rings are sentimental purchases and will often reflect who you were at that time. It is completely understandable if, down the track, you are ready for something new.
If you're looking to update your ring, it's worth considering:
Why you're upgrading: Has your style changed? Do you have a larger budget? Are you looking for a total redesign?
What is your current ring valued at: Getting your existing ring valued can help decide which components are worth reusing and to get a clear picture of the current value of the piece you are working with.
How much you want to spend: Even if you have more budget to spend than you did with your initial engagement ring, it's likely not endless, and a budget can help.
Your partner: It's always best to make this a joint decision and make any redesign a joint enterprise, as the ring may hold more sentimental value to your partner than it does to you. Your original ring was no doubt purchased with great thought and love, so you need to make sure that your partner knows that you appreciate this.
What if that doesn't work?
On the other hand, you may be recently engaged and have found yourself in an unenviable position. Where no matter how hard you try to get used to your engagement ring it is just not happening. This does not mean that you are ungrateful. Choosing an engagement ring is not an easy task and as hard as those brave men try, every now and then they just don't quite get it right. Put yourself in his shoes, the last thing he would want is for you to be unhappy with the ring.
Once a bit of time has passed, sit down with him. Explain to him how you know he poured so much love into picking a ring for you. Gently explain that after wearing it for a while you've realised it is not quite what you had in mind. Have an open conversation with him and ask him if he would mind discussing your options with a jeweller together. You may just want some extra sparkle and this may be as simple as adding some small diamonds into the shoulders of your ring. Your ring might need a little fine-tuning to make it perfect for you.
What do you do with the old engagement ring?
Deciding to give your engagement ring a makeover does not mean; 'out with the old and in with the new'. You may want to use your diamonds from your existing engagement ring and incorporate them into a new design. Or you may still wish to wear it every now and then. Swapping between the new and old, or keep it as an heirloom piece. Remember, you have other fingers, so wearing one does not mean that you cannot wear the other!
Have you come up with a creative way to makeover your less loved jewellery? Tell us about it in the comments below or contact us here for an obligation-free design appointment.
Related Posts