The most anticipated weddings of 2018
With so many loved-up celebrity couples, we are predicting 2018 will be a year with some of the most fabulous celebrity weddings ever. Here is a list of nuptials to count down to along with some couples who we think will make it down the aisle in 2018.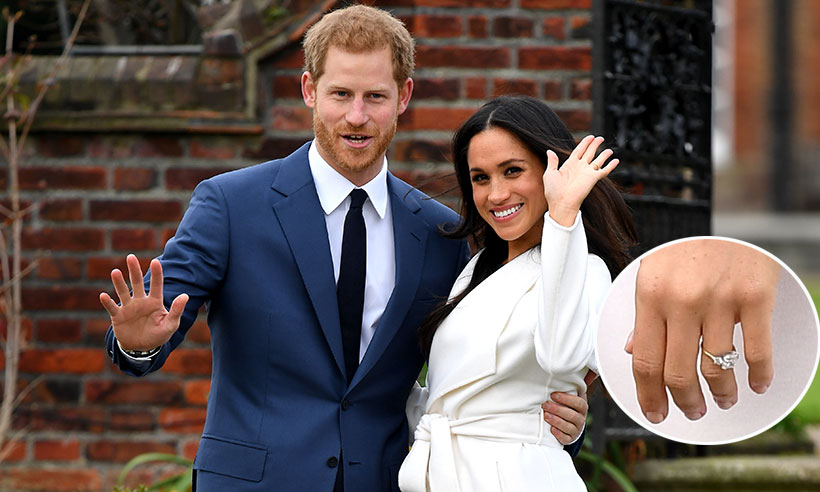 1. Meghan Markle and Prince Harry
It goes without saying that the marriage of Meghan and Harry is the most anticipated wedding of the year. When a Hollywood celebrity and royalty come together, it is the perfect recipe for a rating success. There is no doubt that the Royal wedding in May will be the most publicised wedding of 2018.
2. Ricky Martin and Jwan Yosef
Ricky Martin's, fast approaching spring wedding, to actor Jwan Yosef, is predicted to be a massive three-day affair. We can't wait to see the photos from this one.
3. Miley Cyrus and Liam Hemsworth
Many are reporting that, after two years of being re-engaged, 2018 could be the year that we see Miley Cyrus and Liam Hemsworth tie the knot.
4. Anna Heinrich and Tim Robards
Closer to home, Bachelor stars Anna Heinrich and Tim Robards, are expected to be saying I do anytime soon. Having found each other in the first season of the Bachelor Australia, in 2013, the couple is proof that the Bachelor formula might have been capable of finding true love.
5. Mandy Moore and Taylor Goldsmith
Singer's Mandy Moore and Taylor Goldsmith are set to walk down the aisle in 2018 in what is expected to be a low-key affair, with Moore hinting that they may even elope!
6. Gwen Stefani and Blake Shelton
After two years together and the rumour mills on overdrive, many are anticipating that 2018 will be the year that Stefani and Shelton walk down the aisle.
Related Posts