How Will the Upcoming Royal Wedding Differ to William and Kate's?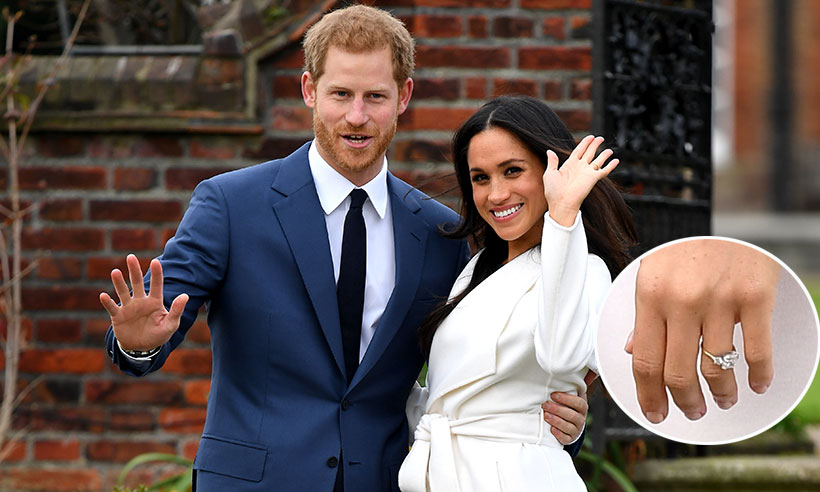 Prince Harry and Meghan Markle's wedding is just around the corner and across the globe, every detail is being speculated. From the guest list to the bridal party, the dress to the ring, it seems like everyone is anxiously waiting for all to be revealed.
At Larsen Jewellery we are no exception. We love a big wedding and you can't get more exciting than a Royal wedding. In May, our eager eyes will join millions of others to watch the Royal nuptials.
One of the big questions many are asking is how will Meghan and Harry's wedding differ from Kate and William's?
With William being the second in line to the throne, the wedding of Kate and Will was appropriately traditional and closely reflected the wedding of Princess Diana and Prince Charles. But, with Meghan's celebrity status and Harry being slightly further down the line to the throne, Harry's wedding will vary considerably from his older brother's.
Let's take a look at few of the biggest differences between the two royal weddings…
1. Firstly, the size of the wedding will be much smaller. The wedding of Prince William and Kate was held at Westminster Abbey with a guest list of 1900 whereas, Meghan and Harry's wedding will be held in St George's Chapel with less than 800 people. The guest list will also differ significantly. Unlike the former Royal wedding where politicians from across the globe were invited, this upcoming Royal wedding will be absent of politicians, including Theresa May and close acquaintances of Harry; Barack and Michelle Obama.
2. It is rumoured that Meghan, unlike Kate, is intending on breaking tradition and delivering a speech at the wedding. It is typically the groom and the father of the bride who gives a speech. But in recent years more and more brides are stepping up and saying no to tradition.
3. Unfortunately, for UK residents, the Royal wedding this time around will not be declared a bank holiday. It seems you have to be higher up in the line to the throne to be awarded this honour.
4. It is widely suspected that there will be no balcony kiss. The reason for this is geography. As they are getting married at Windsor, they will be two hours away from the balcony at Buckingham Palace.
Related Posts