Pastel Coloured Engagement rings
When major trends take off in the fashion and design, we often see the effect this has in the jewellery world. As we look at what is happening when it comes to colour, it is apparent from fashion, homewares and interiors that pastels are the new black and jewellery has not been left out.
In the past 12 months, we have seen more and more requests for pastel coloured gem engagement rings. From soft pinks and peaches to pale blues and yellows to mint greens, it seems that for many, the colourless round brilliant diamond is lacking that hint of colour.
Many celebrities have cemented this trend, including Blake Lively's pale pink diamond ring and Carrie Underwood and Iggy Azalea who both wear stunning pale yellow diamond engagement rings. It seems that Hollywood are also looking for more colourful options when it comes to their engagement rings.
Sapphires, Aquamarines and (of course) coloured diamonds are the most well-known for their beautiful pastel varieties, but one of our favourite pastel gems is the lesser known Morganite. It is a pink/peach lover's heaven and, when set into rose gold, it is a combination to-die-for.
Let's take a look at some of the most stunning pastel engagement rings from purples to pinks, blues and mints: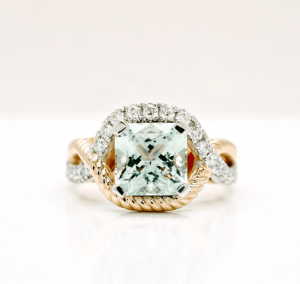 A beautiful Larsen Jewellery custom made engagement ring featuring a mint green Sapphire engagement ring
Blake Lively's famous soft Pink diamond engagement ring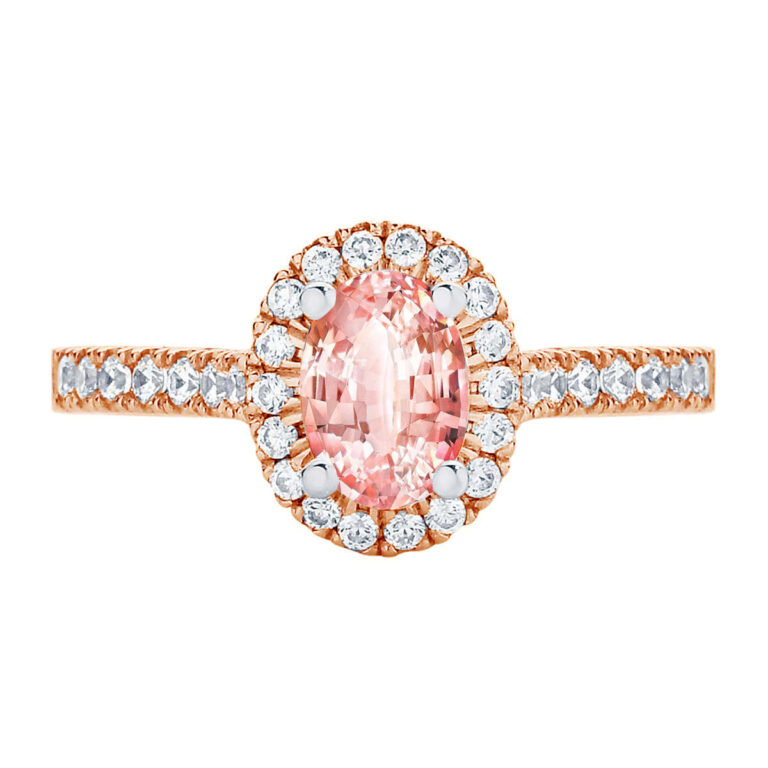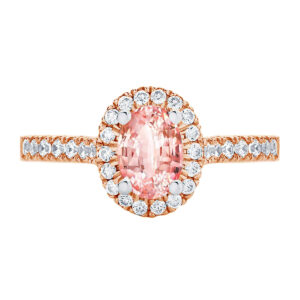 A beautiful rose gold and pink Sapphire ring made by Larsen Jewellery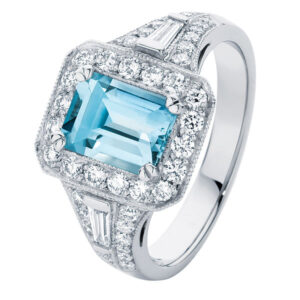 The 'Andromeda' Aquamarine engagement ring by Larsen Jewellery
The 'Belle' featuring a round pink Sapphire, custom made by Larsen Jewellery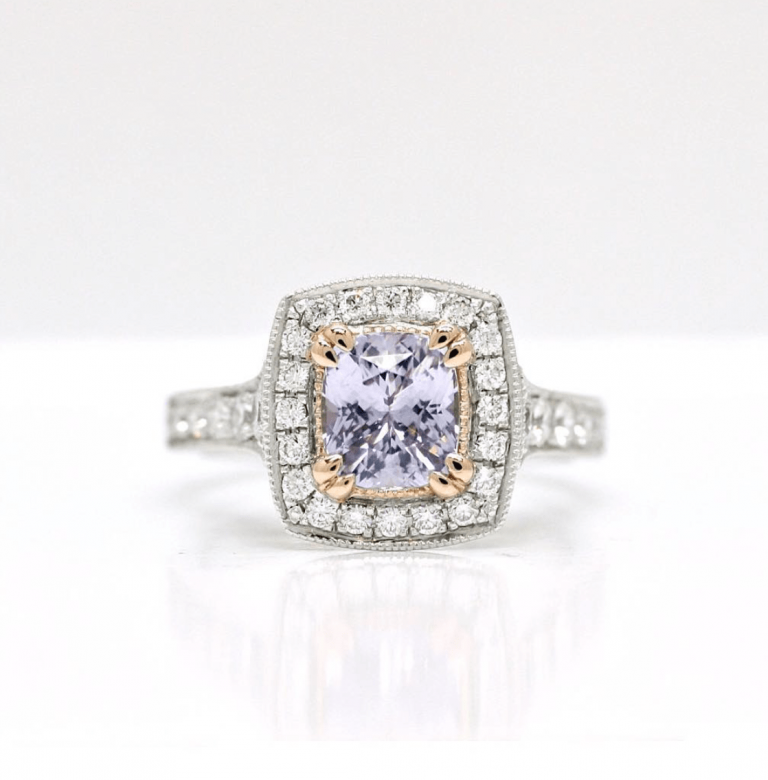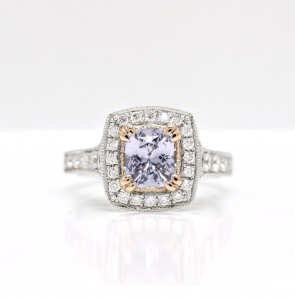 A stunning purple Sapphire engagement ring custom made by Larsen Jewellery
Related Posts