Popular Engagement Rings 2018
It's that time of year again when Christmas decorations fill the aisles and windows of shopping centres and it dawns on us that another year has flown by. The onset of the festive season coincides with the height of the wedding season in Australia. As the end of the year draws closer, it is the perfect time for us to reflect on the year that has been in the world of engagement rings. What has been a hit and what has taken a back seat?

The Classics
Each year we take a look at which engagement rings have been popular and every year, the classics prove they are here to stay. Some trends come and go but there is nothing more beautiful than a timeless design. One that has proven to stand the test of time once again is the round brilliant solitaire, it is always a favourite and it continued to be one of our most popular design choices for 2018.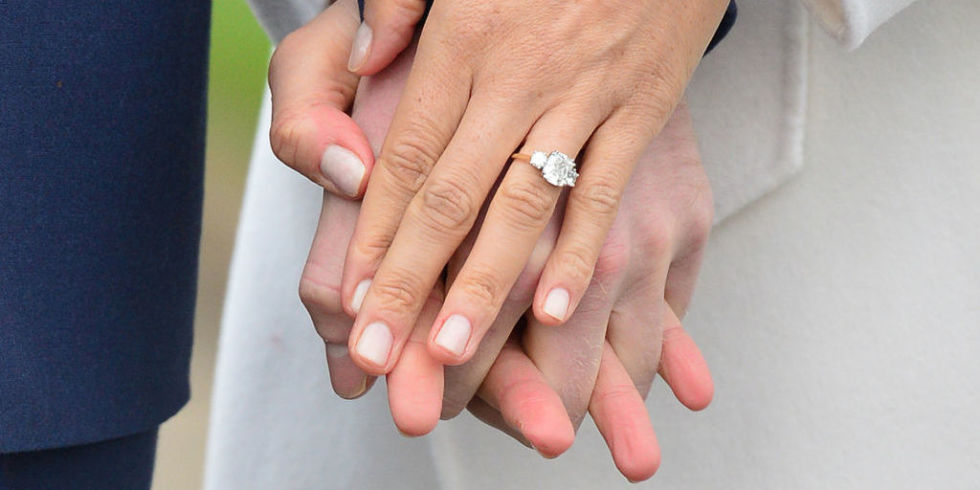 The New Royal Ring
For years, Princess Diana's ring has inspired women to create their own Royal Sapphire ring but now a new Royal ring is setting trends across the globe. Following the engagement and wedding of Meghan Markle and Prince Harry, we have seen a significant increase in the popularity of three-stone diamond rings. Meghan is the new Royal style icon who can put no foot wrong. Her engagement ring pays tribute to a traditional style but with a modern twist. Meghan's ring is yellow gold and features a cushion-cut diamond as the centre stone with two heirloom round brilliant diamonds set either side.
Yellow Gold Rings
A few years back, the colour of the moment was pink and when it came to engagement rings, rose gold was making a big comeback. Whilst rose gold has continued as a popular choice in 2018 yellow gold has had a serious revival in the world of jewellery. Everything golden is in. Yellow gold engagement rings have been a popular choice, whether it be in a traditional diamond design or set against a complementary coloured gemstone.
Unusual Gemstones
Diamonds will always be the most popular choice for engagement rings, but with each year that passes, we see more women intrigued by the alternative options available. One lesser-known gemstone that is making headways is the Teal Sapphire. Found mostly in Australia and Montana (USA), Teal Sapphire is famous for its beautiful bluish/green hue which looks exquisite set against rose and white gold. Other gemstones and diamond varieties which have proven to be popular are grey spinels and natural champagne coloured diamonds.
Unique Halos
Halo engagement rings are one style that can have so many variations. The most traditional configuration is the round brilliant halo featuring a perfect ring of diamonds surrounding the centre stone. This, however, is just one of many examples of halo engagement ring designs. From adding a unique cut as the centre stone to introducing colourful gemstones, there are endless ways to make this style unique to you. One popular variation is hexagonal halos, whether it features a hexagonal cut or a round cut as the centre stone, a hexagonal shaped diamond halo has been a popular choice for many brides-to-be in 2018.
Related Posts