Rings Inspired by Elizabeth Taylor's Asscher Cut Diamond Ring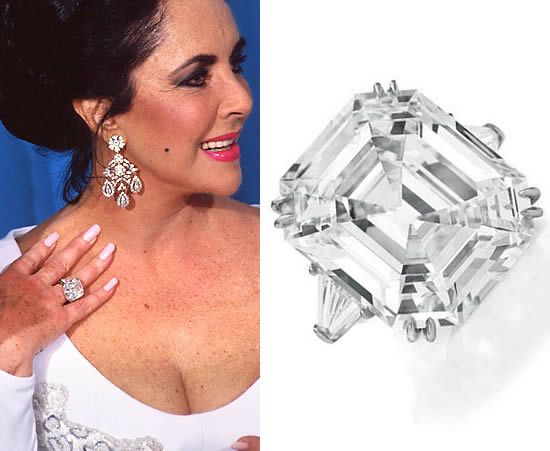 One of the most iconic engagement rings of all time was worn by Elizabeth Taylor whose magnificent jewellery collection included 8 engagement pieces. So it should come as no surprise that she was the owner of one of the most famous engagement rings.
An icon renowned for her impeccable taste, Elizabeth Taylor received the famous Krupp Asscher cut diamond five years into her first marriage to Richard Burton. The couple married twice. The diamond, now known as the Elizabeth Taylor diamond, is a remarkable 33.19-carat, D colour, flawless asscher cut. It has been widely reported that this ring was a favourite of Taylor's who was photographed wearing it on many occasions.
The show-stopping engagement ring was given to Taylor by Burton in 1968, the diamond costing a reported $305,000. It is now estimated to be worth somewhere around the $9 million mark.
The famous ring is a classically sophisticated and elegant in style. The three-stone design ring features the stunning Asscher cut as the centre stone. The asscher cut, or square emerald cut is a striking shape that was developed during the Art Deco era. It is perfect for a symmetrical design featuring strong lines and perfectly merges antique and modern styles.
As Taylor's favourite ring, it is no surprise that we have seen many versions spawned. Some famous celebrities have opted for rings that closely resemble (and rival the size of) Taylor's three stone Asscher cut ring. Two recent examples are the rings worn by Mariah Carey and Kim Kardashian.
Mariah Carey is the owner of the three-stone ring she received from James Packer. Although the engagement did not last long, the ring certainly made a mark on the history books. The ring is an incredible 35-carat three stone diamond ring featuring an emerald cut as the centre stone.
One could say that all of Kim Kardashian's rings have a hint of inspiration from the Elizabeth Taylor diamond ring, but one that particularly stands out is the ring Kardashian received from Kris Humphries. A three-stone ring featuring a 16.21-carat emerald cut centre stone and trapezoid cut diamonds set either side.
With so many big celebrities opting for rings like this, it is no surprise that many other women across the globe are loving this trend. Taylor's iconic ring sets the bar for timeless and classic design perfectly suited for vintage and modern ladies alike. If you too find yourself in love with this ring then here are some examples to inspire you.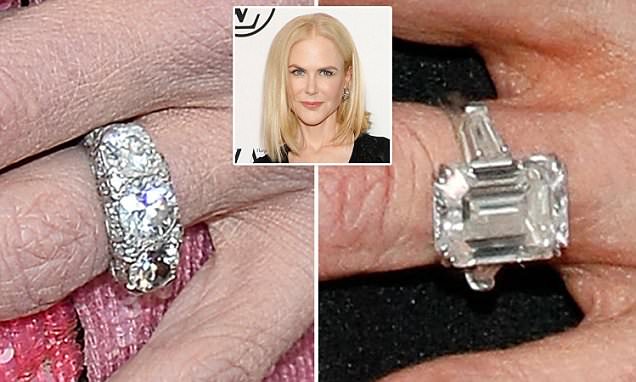 Nicole Kidman recently upgraded her ring to one that resembles Elizabeth Taylor's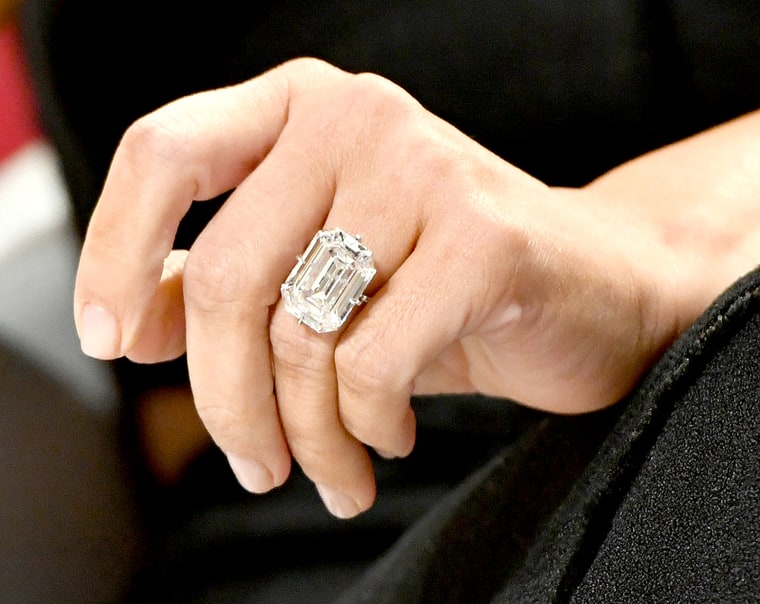 Kim Kardashian's ring from Kanye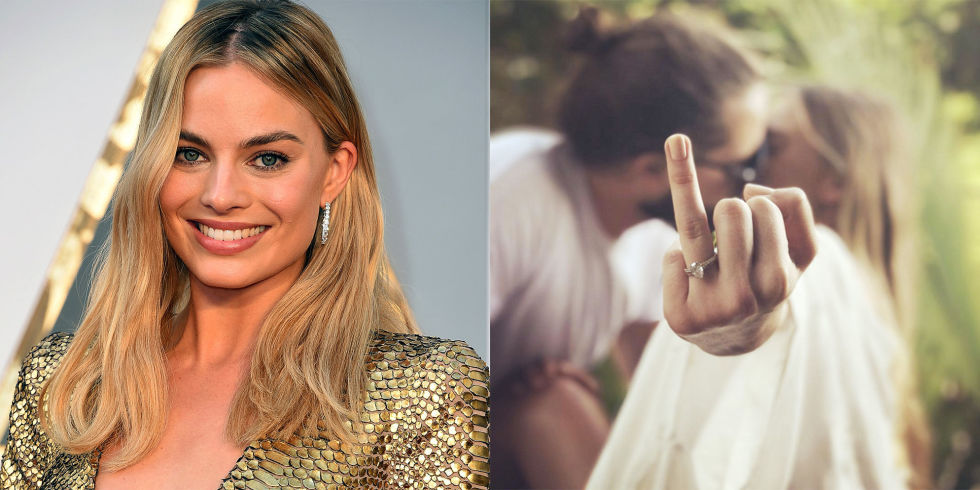 The exquisite ring gifted to Mariah Carey from James Packer
Related Posts