6 Engagement Rings for the Boho Bride
Boho brides think Drew Barrymore and Kate Moss, are free spirits who love lace, anything that is free-flowing with a touch of a vintage feel and most of all they are lovers of jewellery. Boho girls will rarely be seen without rings on her fingers and bells on her toes! So when it comes to a boho bride's engagement ring you can bet that they swoon over rings that have finer details, are vintage-inspired and include coloured gemstones, interesting cut stones, engraving, mill grain and filigree details.
Obsessed with uniqueness and expressing themselves coloured gemstones and coloured metals are a perfect match for the Boho Bride. Champagne diamonds, pastel coloured sapphires or beautiful pink morganite rings are all a perfect fit for the Boho Bride and to complement their engagement ring they love to stack rings as wedding rings or ring stacks to decorate their hands for their bridal jewellery.
At Larsen Jewellery we love the free spirit nature of boho brides and love to work alongside them to come up with something truly unique and representative of them, from rose gold entwined rings to beautiful vintage style rings with exquisite hand engraved details. Here are 6 of our favourite rings for the Boho Bride:
The "Cyra" featuring a champagne marquise diamond set into a beautiful 18ct yellow gold ring with white diamond accents.
The 'Celestial' featuring a stunning pear cut diamond, accentuated by a half halo of 2.5pt diamonds.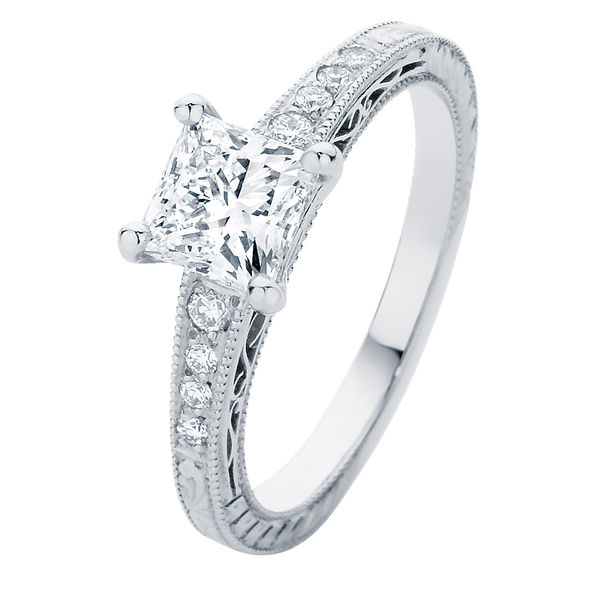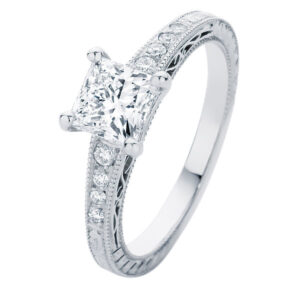 The 'Baroque' a beautiful vintage style ring featuring filigree, hand-engraved patterns and mill grain details.
One of our favourite vintage style rings, perfect for the Boho Bride, the 'Eve' featuring an exquisite emerald cut Emerald.
The 'Morning Star' a delicate, antique style engagement ring featuring a round brilliant diamond centre stone and nature-inspired patterns.
The 'Entwine' a twisted rose gold band coated in diamonds perfectly complementing the white diamond centre stone.
There are many types of brides all with different styles from the modern minimalist, where less is more, to the traditionalist who considers you can never have too much adornment. In recent years one style that has become very popular is the boho bride.
Related Posts