Engagement Rings with Baguette Diamonds
Every year we see celebrities embracing new styles of engagement rings. There are the likes of Scarlett Johansson and Mary Jane Olsen who love vintage designs and then there are those who love modern bling, designed to make a BIG statement; the Beyonce's, Kim Kardashian's and Mariah Carey's of the world.
One thing we have noticed from those who love modern, minimalist design to Art Deco designs featuring clean lines is the incorporation of baguette diamonds.
Baguette diamonds are typically used as side-stones to accentuate the larger centre stone. There are two popular styles of baguette diamonds, the traditional straight baguette with parallel ends and sides and the tapered baguette diamonds where two sides taper inwards creating a narrow and a wide end.
Baguette diamonds create a sleek and effortlessly sophisticated look when set into engagement rings. They look divine with all diamond shapes, particularly Emerald cuts and contrasting Round Brilliant diamonds. Some of our favourite celebrity rings featuring baguette diamonds belong to Angelina Jolie, Amal Alamuddin and Giselle Bundchen.
Let's take a look at ways in which you can incorporate this sophisticated diamond cut into your engagement ring: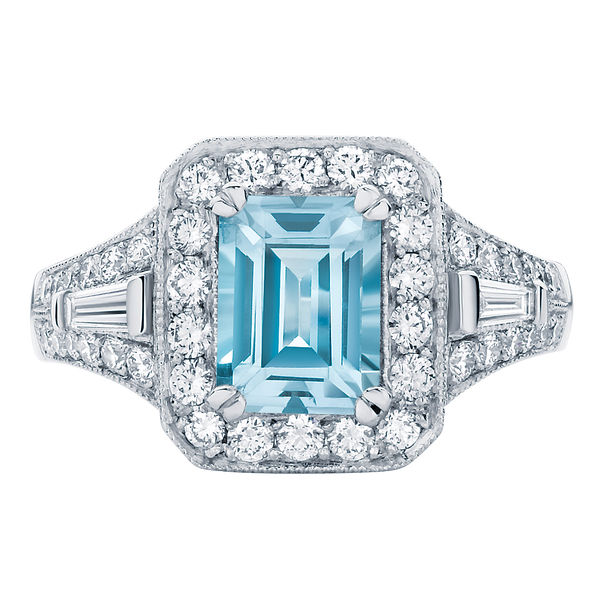 The 'Andromeda' an exquisite, unique design featuring an Aquamarine surrounded by round brilliant diamonds and accentuated by two 6pt tapered baguettes set into the shoulders.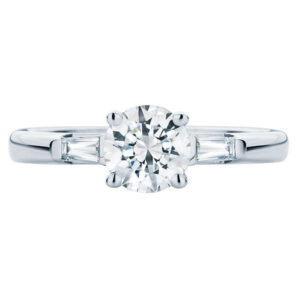 The 'Willow Brilliant' a sophisticated three stone design featuring a round brilliant centre diamond offset by two tapered baguettes.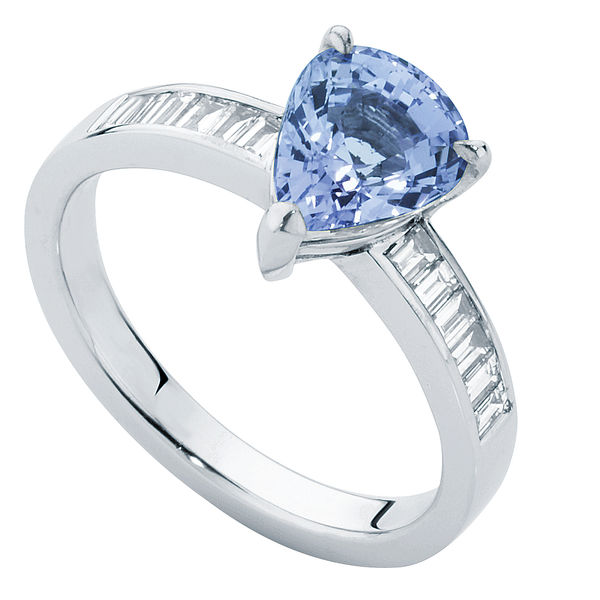 The 'Azure' a stunning pear shaped Sapphire engagement ring featuring a sleek, streamlined row of baguette diamonds channel set into each shoulder.
The ornate 'Messina' featuring a stunning cognac cushion cut diamond and surrounded by small round brilliant diamonds and two 10pt baguette diamonds.
The radiant 'Affection' featuring a stunning emerald cut Ruby and flanked by four 12pt tapered baguette diamonds.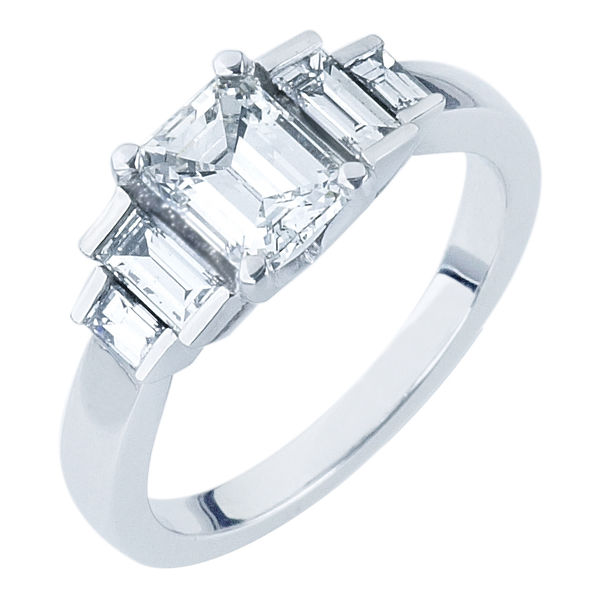 The 'Deco' featuring a stunning emerald cut diamond offset by four graduating baguette diamonds.
Related Posts