The Biggest Celebrity Engagement Rings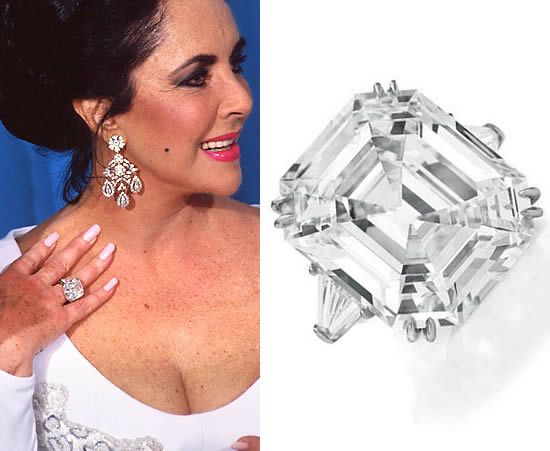 The hands of Hollywood celebs are always a reliable source of inspiration when it comes to engagement ring trends. For most of us, we can only dream of being able to own such a decadent ring.
It can go without saying that most engagement rings worn by celebrities are worth a fortune, but every now and then a celebrity receives a ring that sets the bar even higher, with huge diamonds and value that make all other rings look like tiny little diamond rings.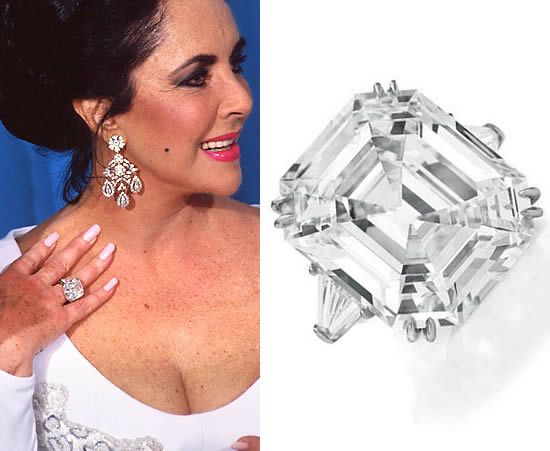 Elizabeth Taylor
Known for her extraordinary jewellery collection and impeccable style, it is hardly surprising that Elizabeth Taylor was the owner of one of the largest celebrity engagement rings. Her Asscher cut "Krupp Diamond" engagement ring is 33.1-carats in size and sold in 2011 for $8.8 million. We can only imagine what the value would be now.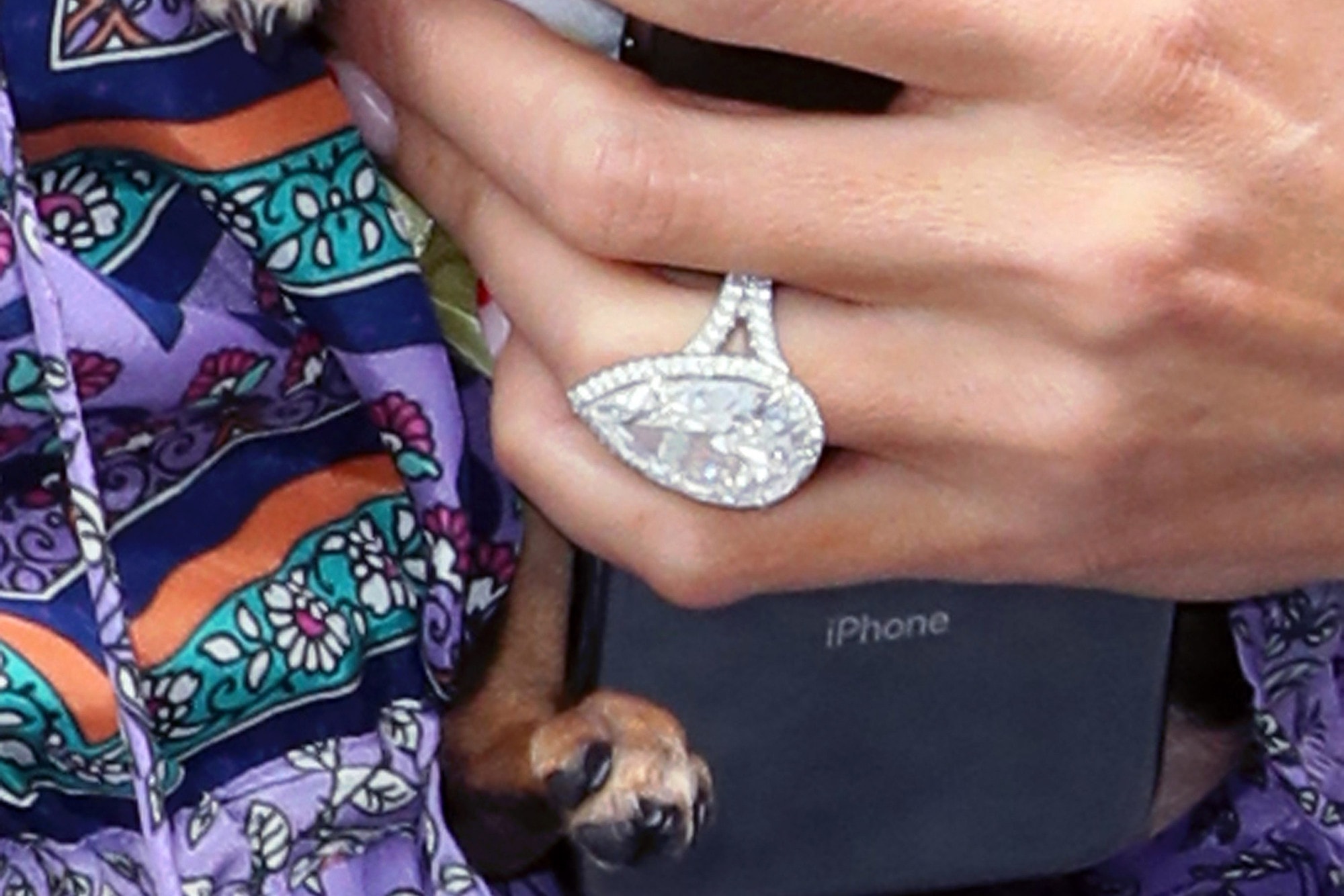 Paris Hilton
Never one to shy away from the camera and not exactly known for her tasteful style, Paris recently received a 22-carat pear-shaped diamond engagement ring valued at over $2.5 million.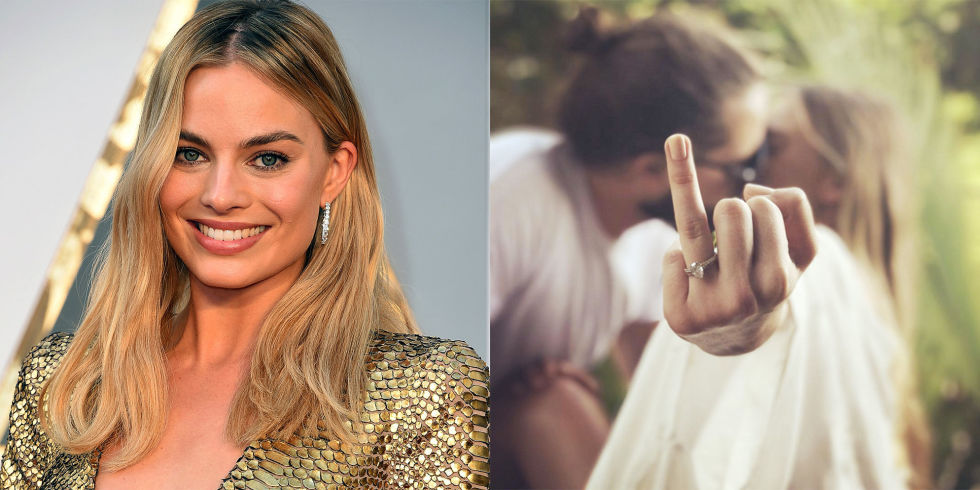 Mariah Carey
Mariah didn't even make it down the aisle with James Packer, but after their relationship ended, she held onto the jaw-dropping engagement ring, a three stone ring with a total carat weight of 35-carats.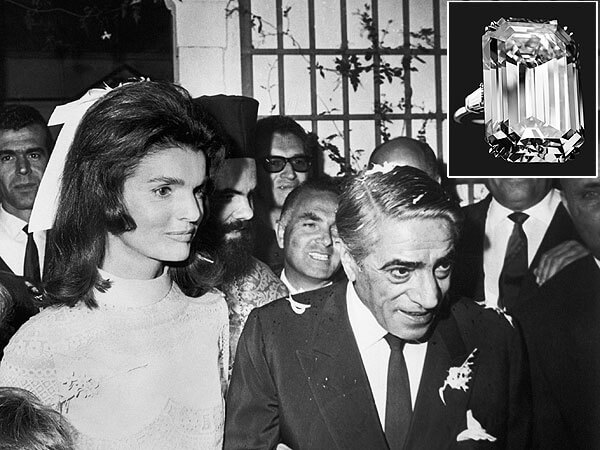 Jackie Kennedy Onassis
Jackie O received a 40-carat marquise shaped diamond when her second husband, Aristotle Onassis proposed to her in the 1960s.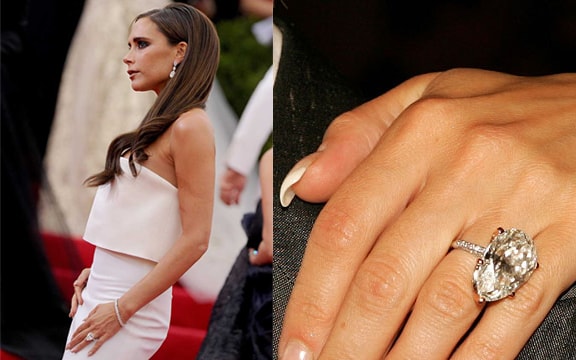 Victoria Beckham
The Beckham's marriage is one of the longest lasting and strongest amongst the rich and famous. Perhaps that has something to do with the not 1, not 2 but 13 engagement rings Victoria has received over their nearly 20 years of marriage. The one that takes its place as the largest, is the incredible 17-carat pear-shaped diamond ring David gifted her.
Beyonce
Beyonce is the Queen of pop and an icon to many so it is no surprise that her ring is also the envy of all the single ladies. Jay-Z proposed to Beyonce with an incredible 18-carat Emerald cut diamond engagement ring, supposedly worth an astonishing $6.5 million.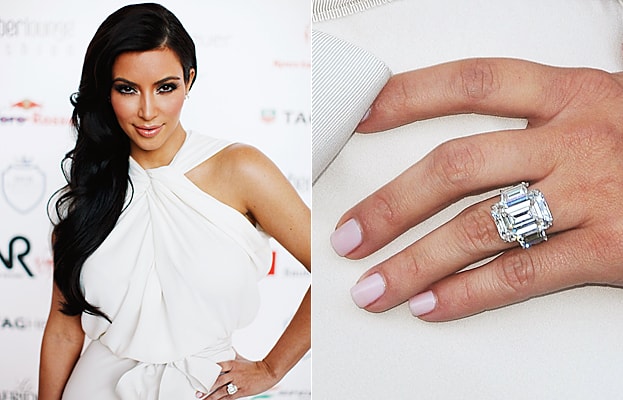 Kim Kardashian
There would be eyebrows raised if Kim didn't make it on to this list. It goes without saying that the Kardashian's, especially Kim, own some of the most ostentatious rings the world has seen. Kim's second marriage to Kris Humphries may have only lasted 72 days but she did receive a 16.2-carat diamond engagement ring.
Her ring from Kanye is slightly smaller, a stunning 15-carat cushion cut diamond ring.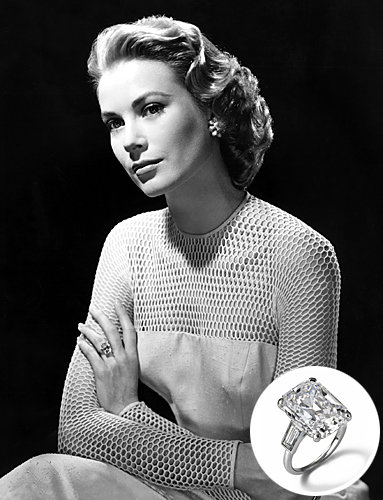 Grace Kelly
When Prince Rainier III proposed to Grace Kelly he not only made her a princess but presented her with an exquisite 10.47-carat emerald cut ring, quite the impressive ring for its time.
Catherine the Duchess of Cambridge
Catherine inherited what is arguably the most famous ring of all time, Princess Diana's Royal Sapphire Ring. Although, not a diamond ring, it is an impressive ring featuring an 18-carat oval Sapphire surrounded by a halo of 14 round diamonds.
Related Posts