Two Engagement Ring Trends Celebrities Are Obsessed With
Many of us cannot go past the hands of Hollywood when it comes to searching for inspiration for our engagement rings. It's a sure bet you will find unique and lavish styles to draw ideas from. Every now and then, a certain ring will be photographed on a famous hand and instantly, a new trend is born. Other trends are slow building and suddenly it seems as though nearly every celebrity is sporting a similar style.
In recent times, we have seen two styles that the rich and famous are equally obsessed with. Firstly, it is coloured gemstones/diamonds and then Art Deco-inspired rings. And of course, there are those that combine the two trends, designing magnificent creations.
Celebrities have been choosing colour over white diamonds for some time now. With stars like Blake Lively, Kate Middleton, Olivia Wilde all opting for a splash of colour, we are seeing no signs of this trend fading away.
Colour is expressive and is a great way to show off your personality and style. Many would agree that going against the grain is a refreshing, brave and unconventional choice and we couldn't agree more. We are loving those who take a dive and explore the exquisite coloured gemstones that so many will admire from afar.
Just as coloured gemstone engagement rings continue to grow in popularity so too do Art Deco rings. Engagement rings inspired from this era can be found on the most stylish hands of Hollywood. Scarlett Johannson, Nicole Richie, Mary Kate Olsen and most recently, Pippa Middleton are wearing just a few of the finest examples.
If you are a lover of striking designs that incorporate symmetry, geometric patterns or colour, then styles from this era will suit you perfectly. To make your ring stand apart, even more, choose a lesser known cut such as an Asscher cut, a shape that had its golden era at this time.
Here are some of the fabulous engagement rings featuring coloured gemstones and some that draw on Art Deco design.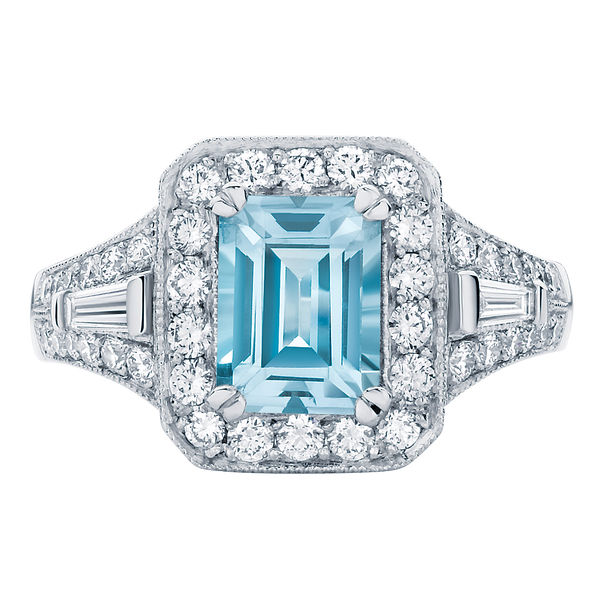 The 'Andromeda'
The 'Eve'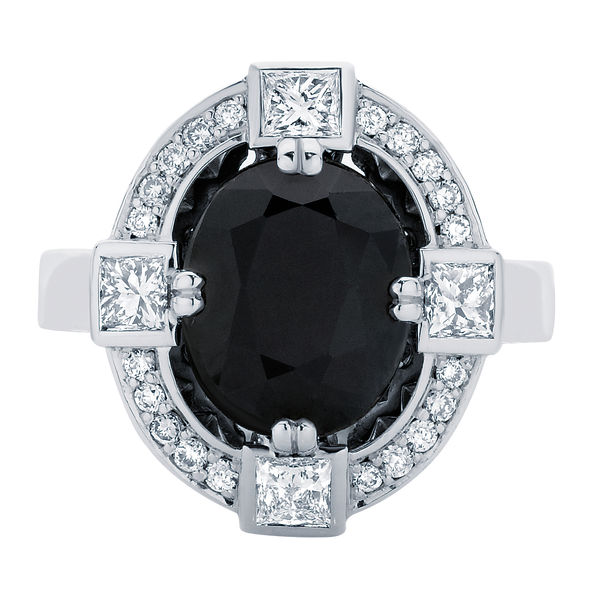 The 'Midnight Sky'
The 'Belle'
The 'Messina'
The 'Renassiance'
Related Posts