Simple Engagement Rings
It is hard to think of a time when engagement ring styles weren't so aplenty. These days, whatever your style, there is something perfect to suit your tastes. Some women strive to create a unique design and others choose the most elaborate and embellished. On the other hand, there are still many women who appreciate the simplicity of simple designs, the refined and restrained engagement rings where less is often more.
For many women, engagement rings that are simplistic in nature are also considered to be the most timeless and classic option. A style that one will never tire of and will transition from wardrobe to wardrobe and decade to decade. If a simple engagement ring is the one for you then don't be mistaken in thinking there are limited options. You can still select from different shaped cuts and various styles of settings, there are many ways to make your engagement ring unique to you.
A solitaire design (a ring that holds only one diamond) is by far the most common engagement ring and if you believe less is more, this style will undoubtedly be the choice for you. The simplicity of the design draws all the attention to the centre stone, so choosing carefully is a must.
When choosing a solitaire, the most important decisions to begin with, are which shaped stone and which coloured metal. Some people will naturally be drawn to round shapes or alternatively to square or rectangular shapes. If you are unsure, the best thing to do is to try a few on and you will quickly work out which you prefer and what suits your hand best.
'The Empress'
'The Modern Brilliant'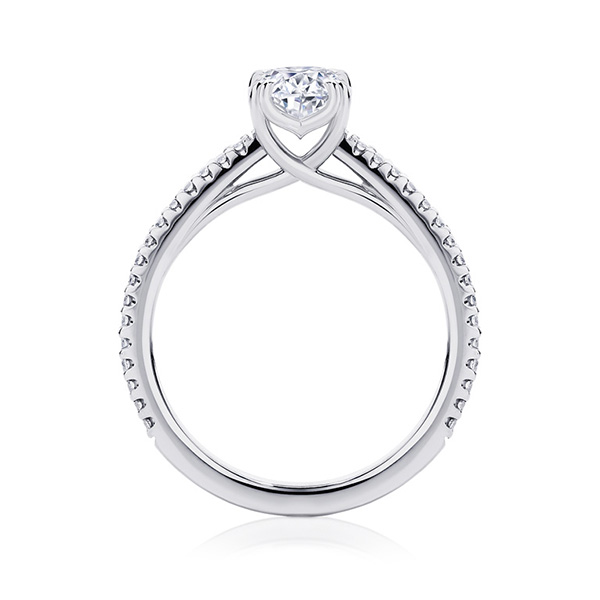 'The Aurelia'
Related Posts